01/03/19 – Discharge, Simbiose – RCA Club, Lisboa
01/03/19 – Discharge, Simbiose – RCA Club, Lisboa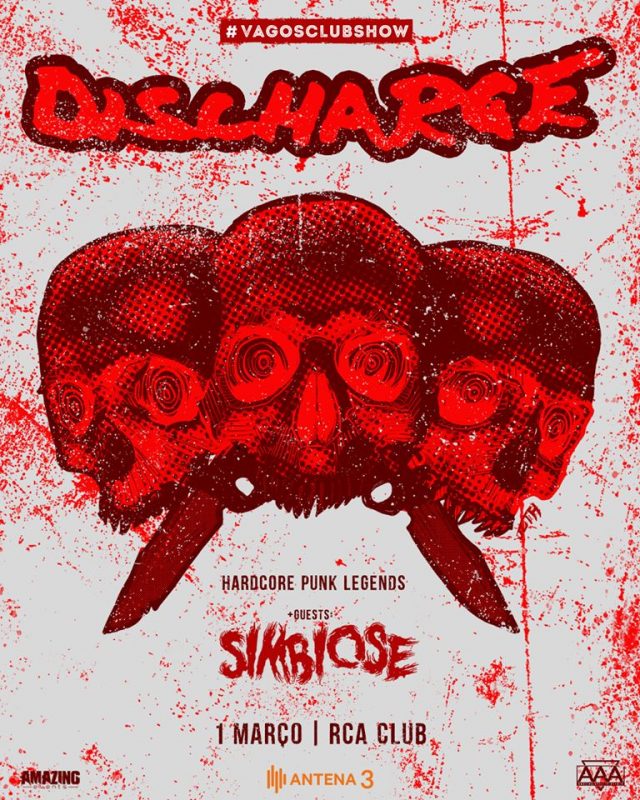 Discharge: As lendas do Hardcore Punk estão de regresso para um concerto com data única em Portugal!
1 de Março | RCA Club
1ª parte: Simbiose
Este é mais um concerto de "aquecimento" para o Vagos Metal Fest, o primeiro de 2019, e chega numa semana que promete trazer ainda mais prendas de Natal antecipadas… Fica atento!
Bilhetes disponíveis esta Quinta, dia 22 de Novembro.
Pré-venda: 19€
No dia: 23€
Compra online:
BOL: http://bit.ly/Discharge-BOL
Let's Go (bilhete normal ou + t-shirt): http://bit.ly/Discharge-LetsGo
Pontos de venda:
https://www.bol.pt/Projecto/PontosVenda
---

Support World Of Metal
Become a Patron!
New WOM Android APP – Read All Our Issues for free!
World Of Metal Magazine – Out Now
Download It Here!