03.06.22 – Sotz, Moonshade – Metalpoint, Porto
No próximo 3 de Junho os poderosos Sotz' irão dominar o palco do Metalpoint, apresentando a epopeia de death-metal Maia que é o seu álbum de estreia, "Popol Vuh". Serão acompanhados pelos veteranos do death metal melódico Moonshade, que trazem na bagagem temas novos do seu segundo álbum "As We Set The Skies Ablaze", que irá sair no dia 22 de Julho. O terceiro single deste álbum será estreado ao vivo neste concerto.
Bilhetes em preço especial de pré-venda já disponíveis
https://www.moonshadeofficial.com/shows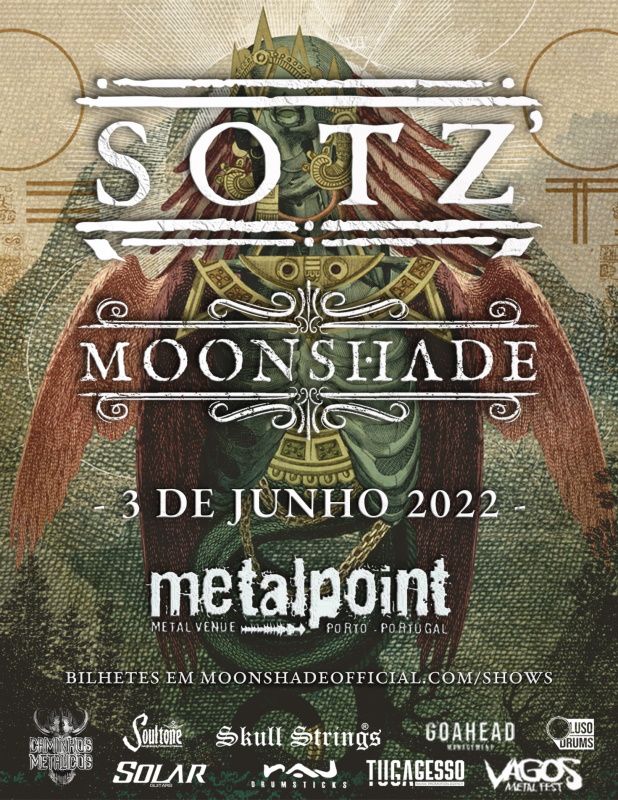 ---
Support World Of Metal
Become a Patron!