03.12.22 – Xeque-Mate, The Yellow Dog Conspiracy – RCA Club, Lisboa
Depois da excelente noite no Porto – com a nossa reportagem a ser apresentada em breve – os Xeque-Mate e os The Yellow Dog Conspiracy vêm espalhar o charme do hard'n'heavy a Lisboa, ao RCA Club. Será mais uma vez uma noite imperdível e uma oportunidade de apanhar na capital estas duas bandas nacionais, com os Xeque-Mate a apresentar o novo álbum "Não Consigo Manter A Fé" e a contar com a participação especial de Rute Fevereiro das Black Widows e Enchantya.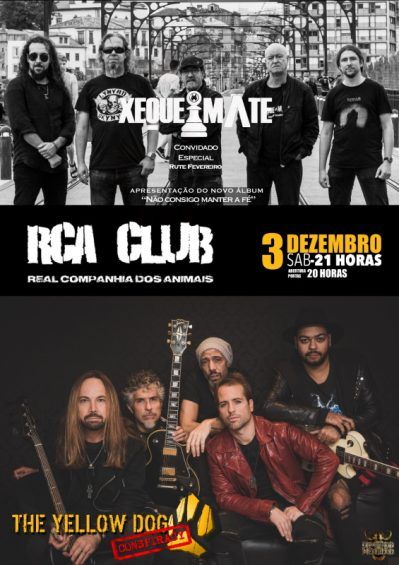 ---
Support World Of Metal
Become a Patron!