04/12/18 – The Dead Daisies, Iberia – Lisboa Ao Vivo, Lisboa
04/12/18 – The Dead Daisies, Iberia – Lisboa Ao Vivo, Lisboa
Os The Dead Daisies acabam de anunciar uma nova tour pela Europa com 15 datas e Lisboa é uma delas! O espectáculo agendado para dia 4 de Dezembro arranca com uma actuação acústica, mais intimista, para os primeiros cinquenta fãs a chegar ao LAV, antes das portas abrirem! Como se isso não fosse suficiente, a actuação tem duas horas, por isso, calça as tuas botas de inverno e tenta chegar cedo a uma noite inesquecível de rock!
We're extremely excited to get back to our friends and fans in Europe and the U.K. to close out an AMAZING year, and our 2018 Burn It Down Tour! We can't thank you all enough for the love and support you've given us, so what better way to end the year, than being back again with you playing music!!!! See you in November….🤟 , diz o vocalista John Corabi.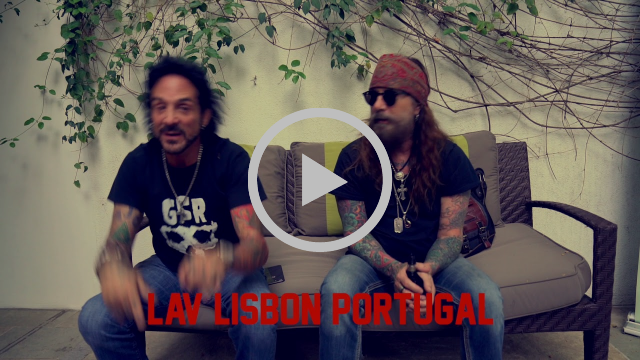 The Dead Daisies' Video ID
Desde que entraram em cena, em 2013, os The Dead Daisies conquistaram o mundo da música rock, lançando quatro álbuns de estúdio e um álbum ao vivo, e partilhando o palco com alguns dos maiores nomes da música mundial: ZZ Top, Aerosmith, Lynyrd Skynyrd, Bad Company, Judas Priest, KISS, Whitesnake, Def Leppard e os Hollywood Vampires.
Com uma musicalidade musculada e concertos verdadeiramente electrizantes, os fãs em todo o mundo estão a descobrir que o rock continua vivo e bem vivo! Numa era em que o Rock foi, constantemente, considerado morto, os The Dead Daisies desafiam os críticos com facilidade!
Os The Dead Daisies apresentam-se em Portugal, no dia 4 de Dezembro no LAV – Lisboa ao Vivo, com a seguinte formação:
John Corabi (Mötley Crüe, The Scream) – Voz
Doug Aldrich (Whitesnake, Dio) – Guitarra
David Lowy (Red Phoenix, Mink) – Guitarra
Marco Mendoza (Thin Lizzy, Whitesnake) – Baixo
Deen Castronovo (Journey, Bad English, Hardline) – Bateria
A primeira parte do espectáculo é assegurada pelos Iberia, uma das bandas mais importantes da cena Rock Portuguesa, desde o final dos anos 80. Formados em 1987, editaram álbuns que se tornaram autênticos clássicos como "IBERIA" (1988) e "Heroes Of The Wasteland" (1990). Em 2009, a banda voltou a reunir-se e, em 2010, lançou o álbum "Revolution" (onde contam com a participação de Fernando Ribeiro dos Moonspell) que veio mostrar que os Iberia estão aqui para ficar!
***
HORÁRIOS
19:00h – Meet & Greet e Concerto Acústico
20:00h – Abertura de Portas
20:30h – Iberia
21:30h – The Dead Daisies
---
[quadsvi id=1]

Support World Of Metal
Become a Patron!
New WOM Android APP – Read All Our Issues for free!
World Of Metal Magazine – Out Now
Download It Here!