07.05.23 – Nanowar Of Steel, Tragedy – RCA Club, Lisboa
No próximo dia 7 de Maio, os verdadeiros reis de todo o metal vão chegar às costas nacionais: Nanowar Of Steel, a banda que trouxe todo um novo signifcado para a palavra "paródia". Com um álbum cheio de hinos de fazer inveja aos Manowar, "Dislike to False Metal", está prevista festa e animação como apenas os italianos sabem fazer. A acompanhá-los estarão os Tragedy, que respondem à pergunta que todos fazem quando ouvem a M80 – "Então e se isto fosse Metal?" Duas boas razões para uma festa única no RCA Club.
Bilhetes em amazingevents.bol.pt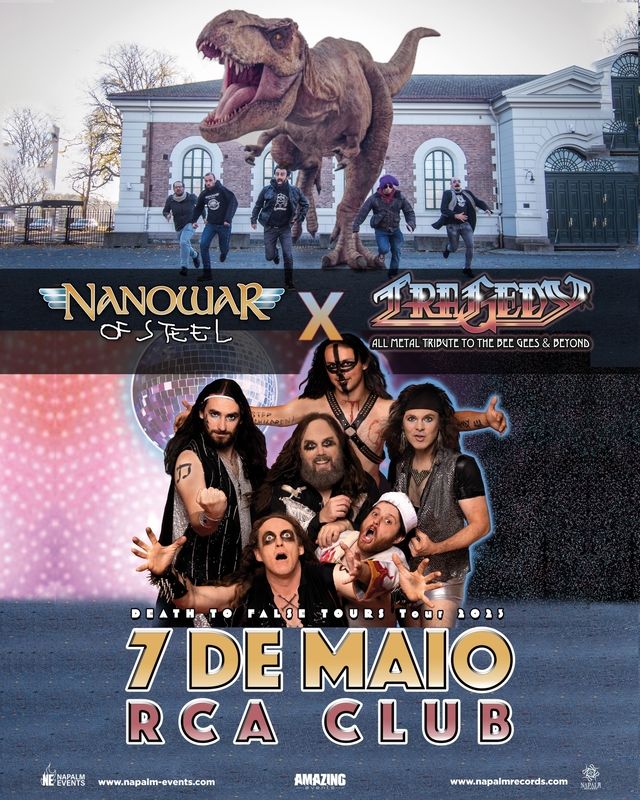 ---
Support World Of Metal
Become a Patron!