08 e 09.09.22 – Imperial Age, Malignea – RCA Club, Lisboa / Metalpoint, Porto
Os Imperial Age voltam ao nosso país para uma data dupla após a passagem pelo nosso país com os Therion. "New world tour 2022" é o nome da digressão que vai passar pelo RCA Club no dia 8 e Metalpoint no dia 9  e que conta com a primeira assegurada pelos Malignea com a abertura das portas às 21h e o seu início às 21h30.
Um evento com o apoio World Of Metal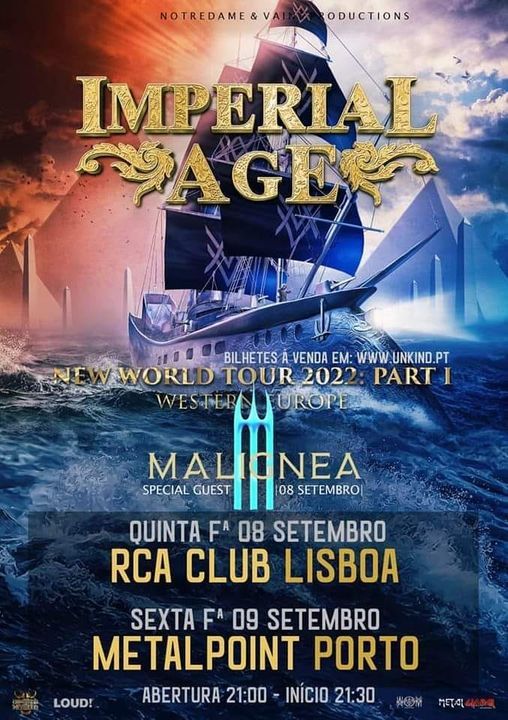 ---
Support World Of Metal
Become a Patron!