09.05.20 – All Against, Centopeia – Hollywood Spot, Corroios
09.05.20 – All Against, Centopeia – Hollywood Spot, Corroios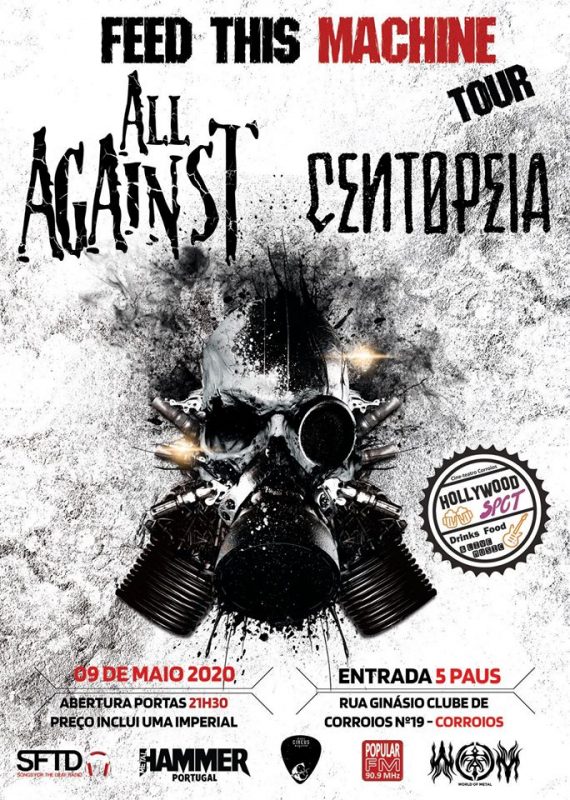 Feed This Machine Tour- 2020
Com um som pesado e digno de riifs poderosos de fazer partir o pescoço, os All Against nao deixam ficar ninguém indiferente ao seu som. Com um mistura de Thrash, Hardcore, Crossover, o estilo dá para todos os gostos.
Temos como banda convidada a fazer parte desta festa, os Centopeia. Banda que apareceu no nosso underground recentemente, mas não se deixem enganar, pois os seus elementos, ja contam com muitos anos de experiência. Um Stoner Punk, mas com mais influências e com muita energia e que irá marcar pela diferença certamente.
Um evento com o apoio da World Of Metal
As portas abrem as 21:30. Entrada 5 paus com direito a 1 imperial.
Vem apoiar e fazer parte desta noite que será sem duvida uma grande festa.
---
Support World Of Metal
Become a Patron!