09.10.21 – Espiral, Enchantya – Metalpoint, Porto
Os Espiral de Ceuta, vão iniciar a sua digressão "El Tour Del Sol" no nosso país, com a data apontada para 9 de Outubrro de 2021, no Porto no Metalpoint. Como convidados vamos ter os Enchantya.
A abertura das portas está prevista para as 21h e o início do concerto para as 22h e os bilhetes podem ser comprados antecipadamente na Bunker Store por 10€
Haverá um Meet & Greet na Bunker Store às 16h
Um evento com o apoio World Of Metal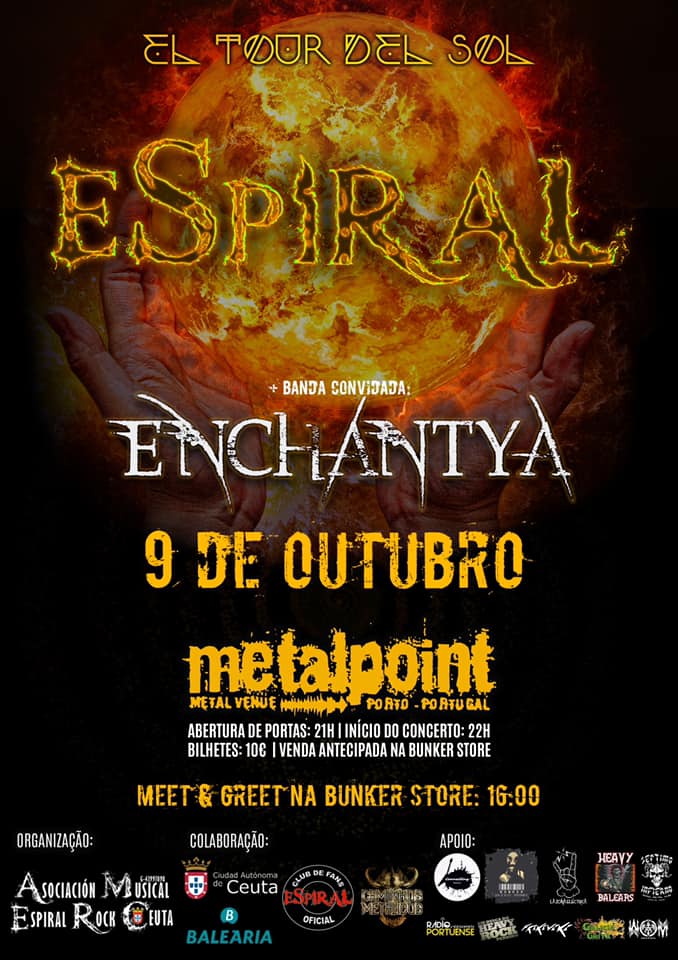 ---
Support World Of Metal
Become a Patron!