10.04.23 – Visions Of Atlantis, Autumn Bride – RCA Club, Lisboa
Os austríacos Visions Of Atlantis estão de regresso a Portugal, desta vez com um concerto único e exclusivo em Lisboa. A banda de symphonic metal estará na estrada a promover o seu mais recente e aclamado álbum, "Pirates", editado em 2022, estando a fazer uma extensa digressão pelos Estados Unidos e Europa, com passagem em Lisboa no dia 10 de Abril, no RCA Club. Para a primeira parte estão confirmados os também austríacos Autumn Bride.
O início dos concertos têm hora prevista para as 20:30, com a abertura de portas ás 20:00.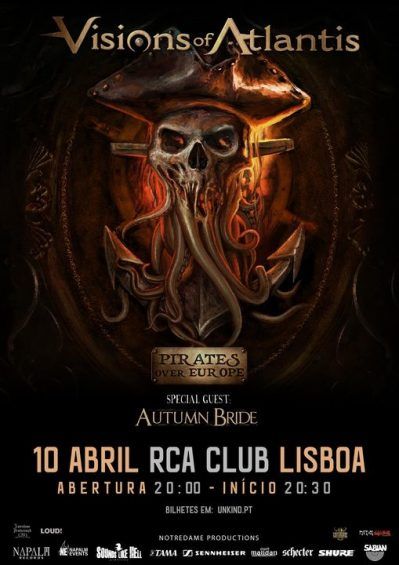 ---
Support World Of Metal
Become a Patron!