10/11/12.03.23 – Mordkaul, Godark – Hollywood Spot, Feijó/DRAC, Figueira da Foz/Barracuda Clube de Roque, Porto
Os belgas Mordkaul vão fazer uma incursão ao nosso país num ataque triplo que os vai levar primeiro ao Hollywood Spot no Feijó, no dia seguinte na DRAC, na Figueira da Foz e finalmente no dia 12 de Março no Barracuda, Clube de Roque no Porto. A banda lançou recentemente "Feeding the Machine – Part 1", onde mostra que o seu death metal melódico está melhor que nunca. A acompanhar os Mordkaul estão os "nossos" Godark, eles próprios também mestres do subgénero da música extrema que lançaram em 2020 "Forward We March".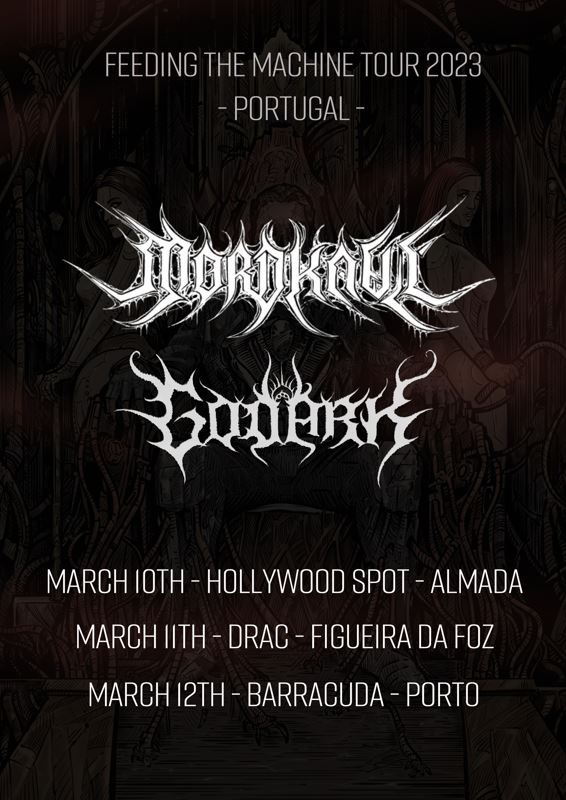 ---
Support World Of Metal
Become a Patron!