10° aniversário Rockline Tribe
E num abrir e fechar de olhos, passaram 10 anos a correr.  Sábado, 6 Outubro a Rockline Tribe festeja o seu 10° aniversário no Metropolis Club. Do Rock ao Metal passando pelo Punk, Ska, Hardcore, etc… Foram criadas memórias incríveis ao longo destes 10 anos e para assinalar esta data, o Rockline Tribe lança o convite para uma noite muito especial onde poderão contar com convidados especiais, surpresas durante a noite e sorteios de 4 passes para o Vagos Metal Fest 2019.
Evento: http://facebook.com/events/176100659936129/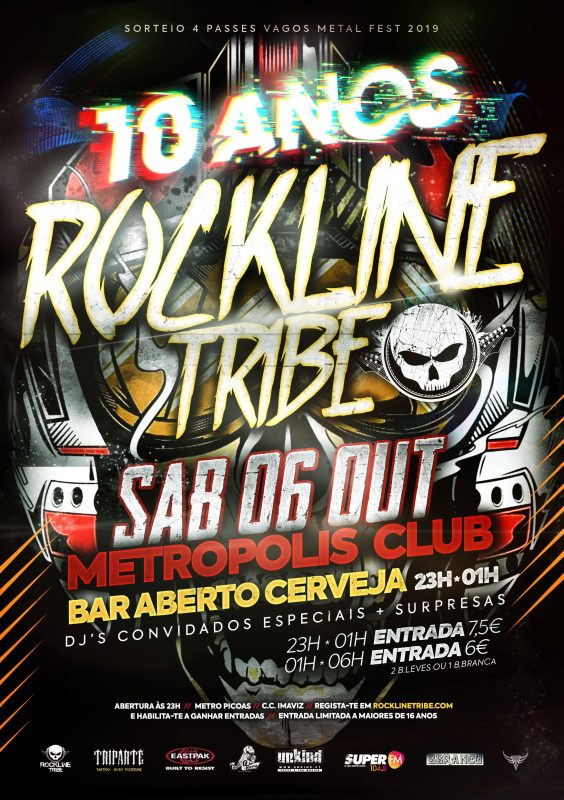 ---
[quadsvi id=1]

Support World Of Metal
Become a Patron!
New WOM Android APP – Read All Our Issues for free!
World Of Metal Magazine – Out Now
Download It Here!