13/07/19 – Empty V, Mass Disorder, Twelve Billions – Stereogun, Leiria
13/07/19 – Empty V, Mass Disorder, Twelve Billions – Stereogun, Leiria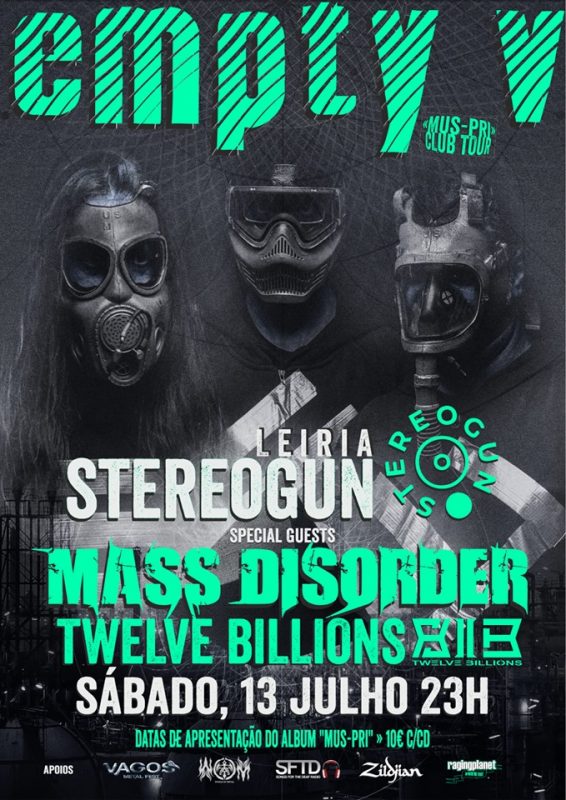 Empty V, continua a apresentar o seu albúm "Mus-Pri". Editado pela Raging Planet, gravado nos estúdios WRecords; produzido, misturado e masterizado por Wilson Silva (More Than A Thousand) em Novembro de 2018. "Mus-Pri Club Tour", é uma pequena visita a salas de espectáculos em que Empty V, mostra o seu "vírus vazio"!
Juntam-se à viagem nesta paragem os Mass Disorder (Almada) e os Twelve Billions (Figueira da Foz). A entrada terá um custo de 6 Vírus!
---

Support World Of Metal
Become a Patron!
New WOM Android APP – Read All Our Issues for free!
World Of Metal Magazine – Out Now
Download It Here!