15/01/19 – Steven Wilson – Sala Tejo, Altice Arena
15/01/19 – Steven Wilson – Sala Tejo, Altice Arena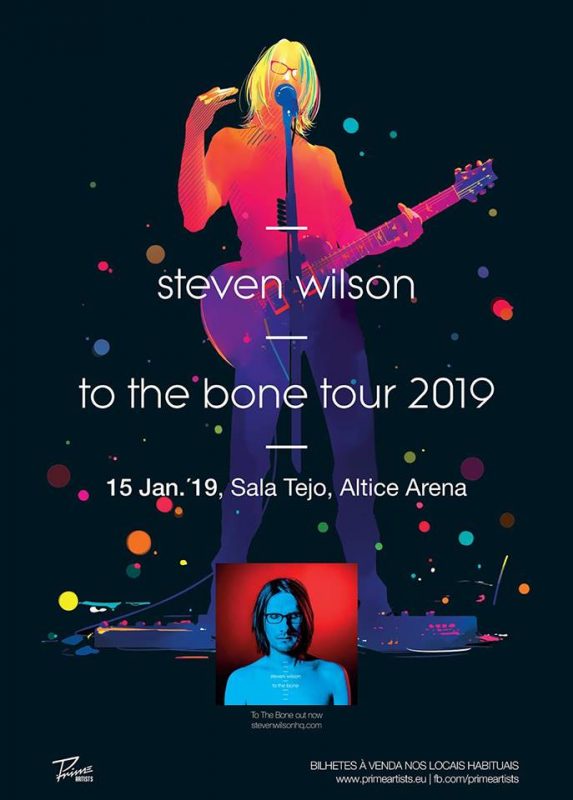 Depois de ter assinado duas atuações arrebatadoras em 2015 e 2018, STEVEN WILSON – um dos nomes maiores da música progressiva atual – regressa à Altice Arena (Sala Tejo) a 15 de Janeiro de 2019.
Steven Wilson anunciou uma nova série de concertos que darão continuidade à digressão To The Bone em 2019. A tour já viu o multi-instrumentista britânico protagonizar diversos espetáculos esgotados em toda a Europa, América do Norte e América do Sul – incluindo três datas lotadas no Royal Albert Hall, em Londres. A 15 de Janeiro de 2019, o músico sobe ao palco da Sala Tejo, na Altice Arena, numa data integrada numa rota que inclui também uma incursão pelo Japão e pela Austrália.
---

Support World Of Metal
Become a Patron!
New WOM Android APP – Read All Our Issues for free!
World Of Metal Magazine – Out Now
Download It Here!