15.04.23 – Malignea, Black Widows – Hollywood Spot – Estrelas do Feijó, Feijó
No próximo dia 15 de Abril, os Malignea vão dar o segundo concerto da Morte Vermelha Tour, na sala Hollywood Spot – Estrelas Feijó, tendo como convidadas especiais as Black Widows. Os Malignea lançaram o seu auto-intitulado álbum de estreia no final do mês passado e as Black Widows andam a promover o seu mais recente álbum de originais, "Among The Brave Ones".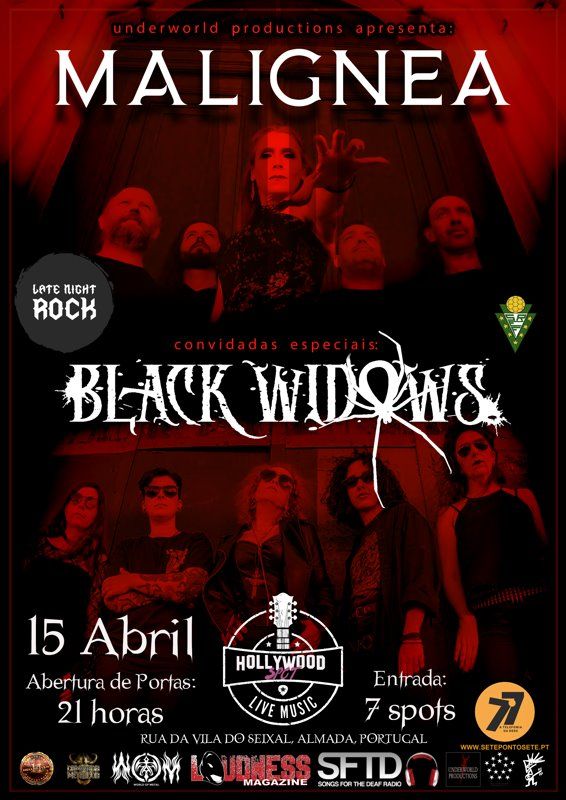 ---
Support World Of Metal
Become a Patron!