16.07.22 – Striker, Toxikull – Side B Rocks, Alenquer
No próximo dia 16 de Julho, Sábado, os Striker visitam Portugal novamente para um grande concerto no Side B Rocks, em Alenquer, num espectáculo inserido na "Deathwish Tour" com que começa em Espanha e inclui países como Portugal, França, Alemanha, Polónia e Países Baixos. A primeira parte está assegurada pelos portugueses Toxikull, que continuam a promover o último álbum de originais "Cursed And Punished" e a colecção de singles "Warriors Collection", eles que recentemente estiveram em digressão com os Exciter. Uma noite imperdível para os fãs de heavy metal.
Bilhetes à venda no próprio dia – 10€ // Início às 22h30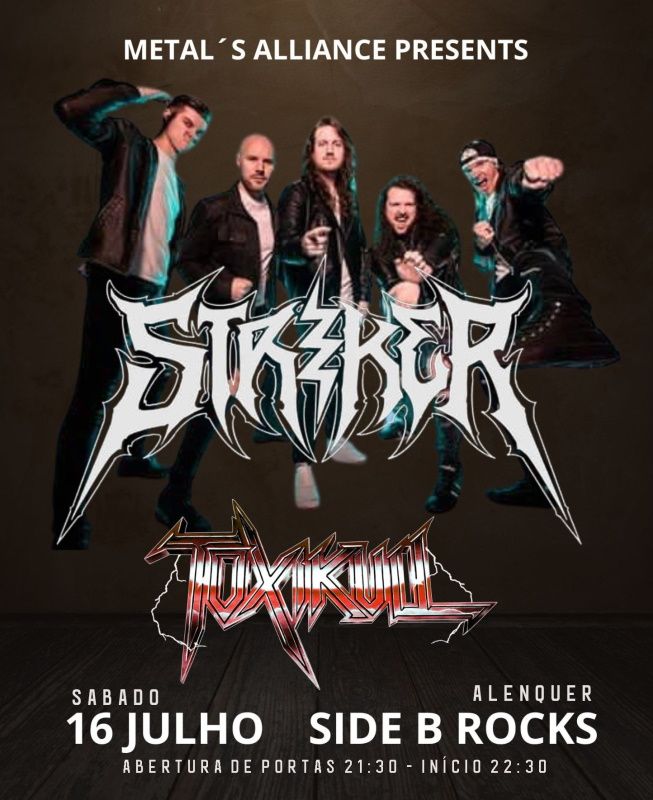 ---
Support World Of Metal
Become a Patron!