16/12/17 – "Infinity… A Timeless Journey Through An Emotional Dream" – Desire – RCA Club, Lisboa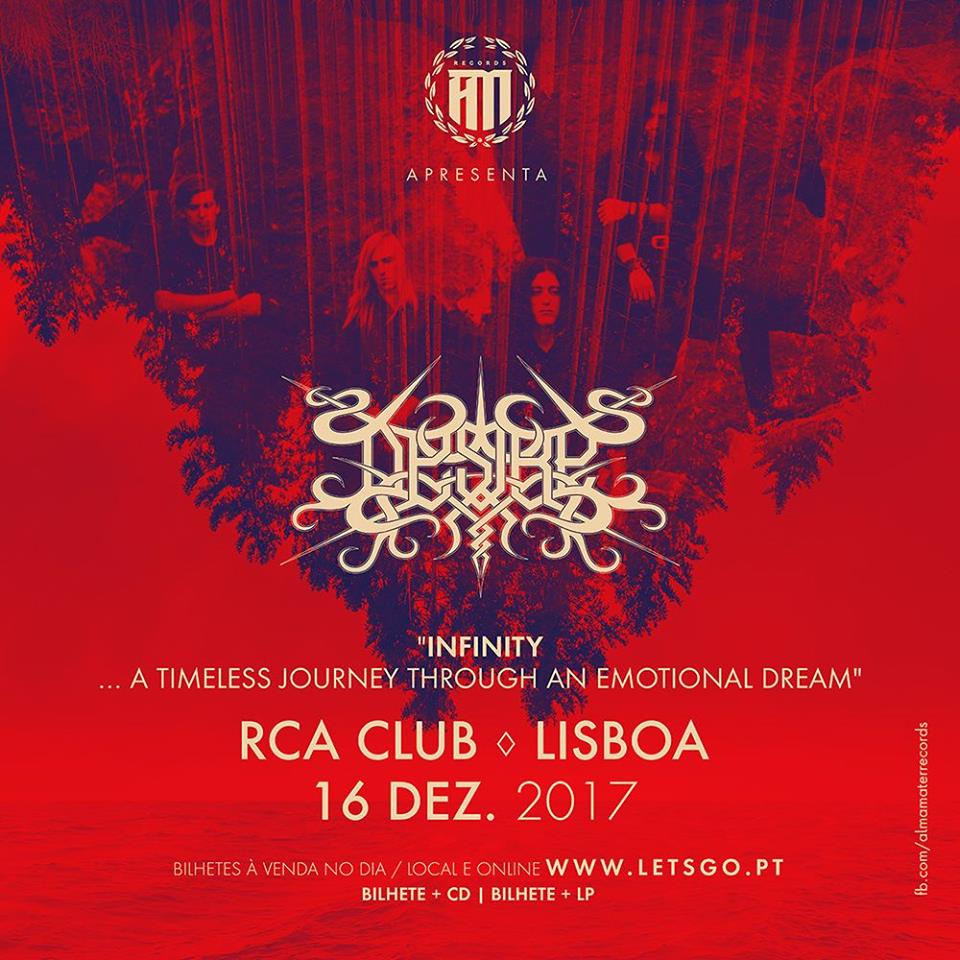 Concerto único e irrepetível.
"Infinity… A timeless journey through an emotional dream" The historical 1996 cult album by the portuguese doom metal legends D E S I R E.
Two decades of mourning & darkest melancholy re-released as:
Digipack CD | 2LP Black | 2LP Gold (Limited) | DIGITAL
– Remastered in July 2017 by Tiago Canadas at Poison Apple Studios, Lisbon (Portugal)
– Layout by: João Diogo Pereira (Bizarra Locomotiva, Moonspell)
"Quando em Julho de 1995 entrámos nos Estúdios Rec 'n' Roll, a nossa convicção era apenas a de gravar uma demo-tape, no clássico formato em cassete. Foi algo para além das nossas expectativas e completamente imprevisivel, que "Infinity…" se veio a tornar no nosso primeiro álbum. Tinhamos consciência de que não seria um disco 'fácil' para o público, devido a toda a sua estética, envolvência e abordagem musical, mas para nossa surpresa foi gradualmente ganhando reconhecimento e elogios pelo seu estilo único e peculiar, tornando-se um disco de culto e uma referência dentro do estilo. É com enorme satisfação que, vinte anos após a sua edição, o vêmos reeditado, através da Alma Mater Records. Com esta re-edição, "Infinity… A Timeless Journey Through An Emotional Dream", adquire definitivamente um merecido lugar na história."
[quadsvi id=1]
Support World Of Metal
Become a Patron!
New WOM Android APP – Read All Our Issues for free!
World Of Metal Magazine – Out Now
Download It Here!