18/19.11.22 – Anvil, Gengis Khan, Harsh – Hard Club, Porto / Stereogun, Leiria
O momento tão aguardado para muitos fãs de metal traidional está a chegar. A estreia dos canadianos Anvil em Portugal acontece já na próxima sexta no Hard Club, no Porto e no Stereogun em Leiria. A acompanhá-los estarão os italianos Gengis Khan que lançaram recentemente "Possessed By The Moon" com os franceses Harsh, que estão a promover "Out Of Control. Já os Anvil estão em excelente forma como prova o seu também recém lançado "Impact Is Imminent" pelo que estes serão concertos que qualquer fã de heavy metal que se preze não vão querer perder.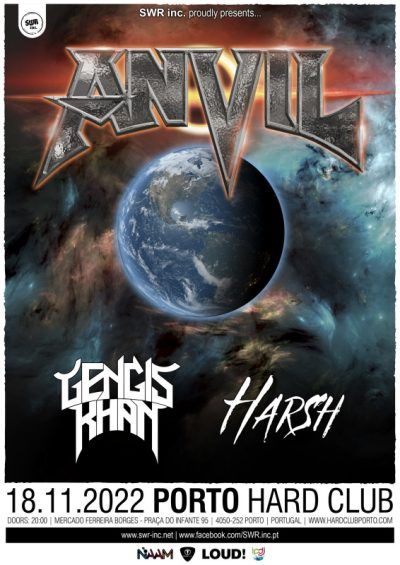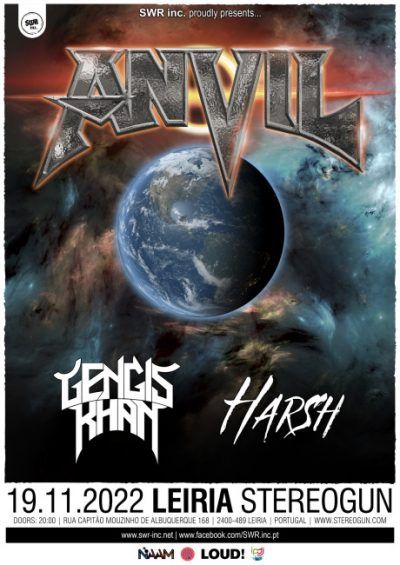 ---
Support World Of Metal
Become a Patron!