20/04/19 – Ressurreição do Metal – Dogma, Dallian, Ravensire, My Enchantment, Gate Note, Glasya, Invoke – Milagre Metaleiro, Pindelo dos Milagres
20/04/19 – Ressurreição do Metal – Dogma, Dallian, Ravensire, My Enchantment, Gate Note, Glasya, Invoke – Milagre Metaleiro, Pindelo dos Milagres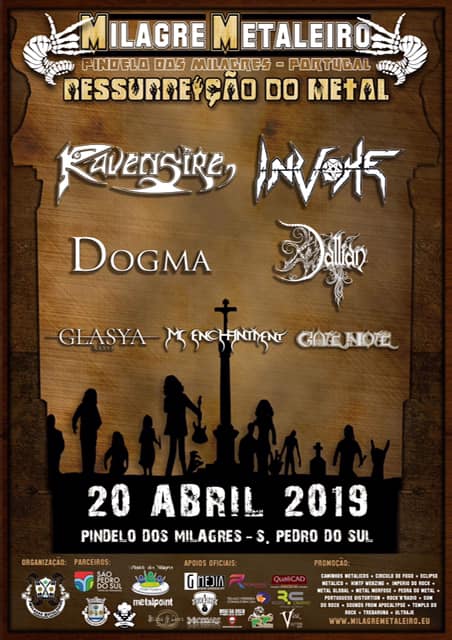 Como de costume a Ressurreição do Metal celebra-se no Sábado de Hallellujah, em 2019 será no dia 20 de Abril, por isso podem marcar a data na agenda.
Não faltará qualidade nem diversidade, e que o peso esteja sempre convosco.
Entrada 8€, com oferta de 1 bebida + 1 pin metálico de 37 mm.
Bandas confirmadas:
DallianOfficial
Dogma
Gate Note
Glasya
Invoke
My Enchantment
RAVENSIRE
---

Support World Of Metal
Become a Patron!
New WOM Android APP – Read All Our Issues for free!
World Of Metal Magazine – Out Now
Download It Here!