20.11.21 – Revolution Within, Destroyers Of All, Soul Of Anubis – Metalpoint, Porto
Os Revolution Within vão fazerr a festa no próximo dia 20 de Novembro e vão ter como convidados especiais os Destroyers Of All e os Soul Of Anubis. Com a entrada a oito euros – e se for feita a compra antecipada há oferta de uma bebida (cerveja, cola ou água).
Abertura às 21h00m e o inívio das hostilidades apontada para as 22h00m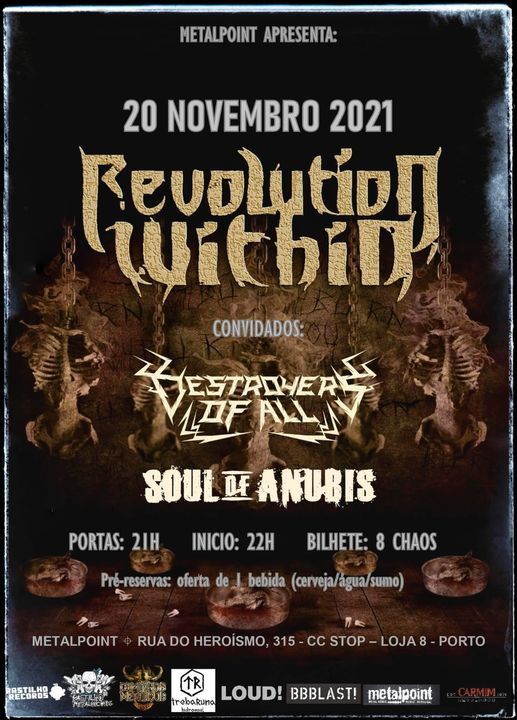 ---
Support World Of Metal
Become a Patron!