21.10.23 – Critical Hazard, M.O.R.G. – Buraco Pub, Ovar
Os Critical Hazard continuam a apresentar o seu álbum de estreia, "Storming From The Abyss" e a próxima paragem será no próximo dia 21 de Novembro, no Buraco Pub, em Ovar. A juntar-se a eles estarão os M.O.R.G. de Santa Maria da Feira, ficando garantida assim a diversão metálica. Os bilhetes custam apenas 5€.
Este é um evento com o apoio World Of Metal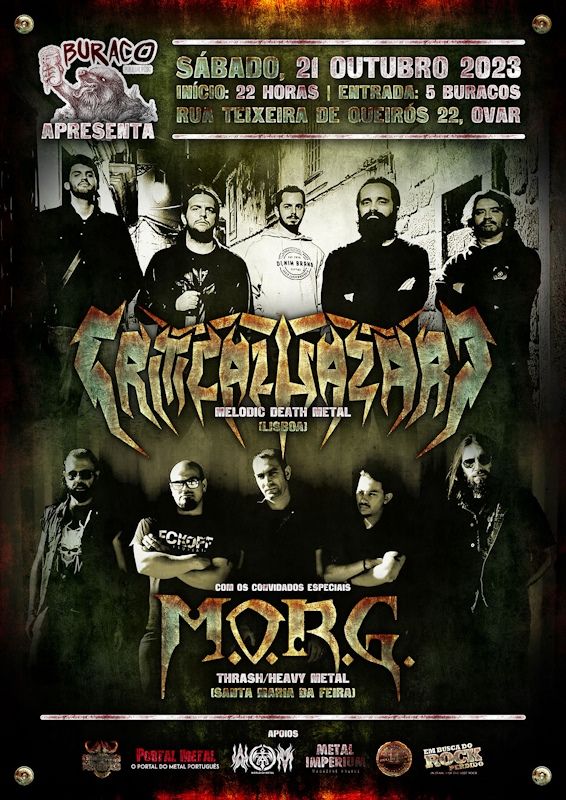 ---
Support World Of Metal
Become a Patron!