21.10.23 – Messthetics, The Rite Of Trio – Tokyo, Lisboa
É já no próximo dia 21 de Outubro que o Tokyo no Cais do Sodré, vai receber os Messthetics, a banda de jazz punk instrumental que contém membros dos míticos Fugazi. A primeira parte está a cargo dos The Rite Of Trio. Está prometida uma grande noite nesta estreia absoluta da banda norte-americana em Portugal. Um evento da Infected Records e Staf Magazine.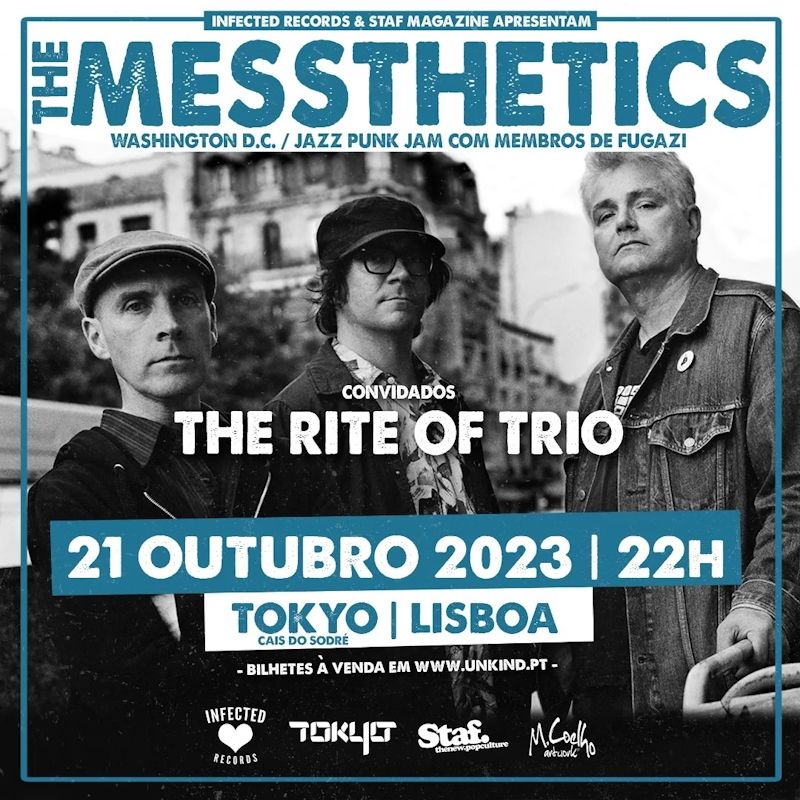 ---
Support World Of Metal
Become a Patron!