24.11.22 – Stick To Your Guns, Knocked Loose, Landmvrks, Soulblind – LAV – Lisboa Ao Vivo, Lisboa
Os Stick To Your Guns vão regressar a Portugal já no próximo dia 24 de Novembro através da sua A Spectre Record Release Tour 2022 que conta ainda com convidados muito especiais na figura dos Knocked Loose, os Landmvrks e Soul Blind que vão assegurar a abertura do concerto no LAV – Lisboa ao Vivo. Uma noite em grande para todos os amantes do hardcore e metalcore, cortesia da Amazing Events.
Bilhetes à venda em aqui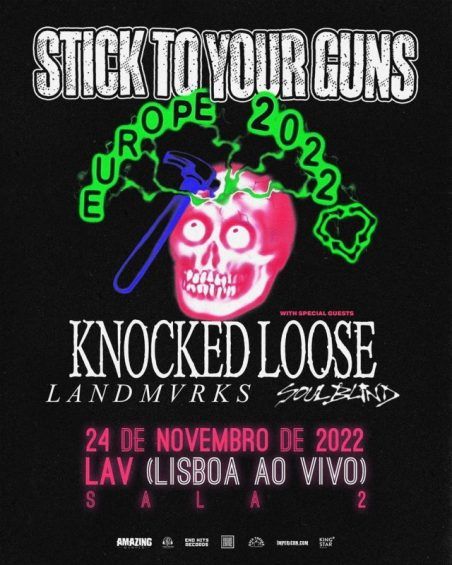 ---
Support World Of Metal
Become a Patron!