25.06.23 – Under Punk Party – Fighter, MF&I, Flyin Kings – RCA Club, Lisboa
Domindo, dia 25 de Junho, é tempo de voltar ao RCA Club para mais uma matiné, desta feita uma festa punk, mais concretamente uma Under Punk Party, onde vão actuar os Fighter que vão apresentar o novo álbum "Eye Of The Fighter", os MF&I e os Flyin'g Kings. Uma festa de punk rock melódico com o selo de qualidade da Amazing Events. A abertura das portas está prevista para as 16h.
Pré-venda: 10€ (1 unidade de bebida incluída)
https://linktr.ee/rcaclub (Encerra 48h antes de cada espetáculo.)
No dia: 15€ (1 unidade de bebida incluída)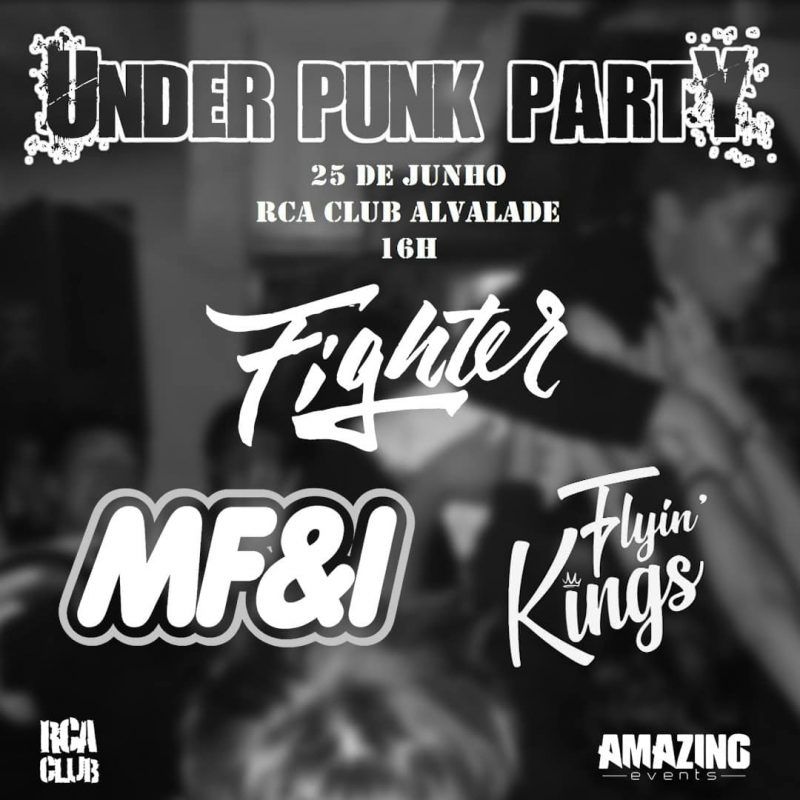 ---
Support World Of Metal
Become a Patron!