27.05.23 – Profanatica, Necrobode – RCA Club, Lisboa
Ícones do Black/Death Metal os Profanatica regressam a Portugal pouco tempo depois de terem colocado a arder os palcos do SWR Barroselas Metal Fest. O foco será o novo álbum "Crux Simplex", a ser editado pela Season Of Mist em 2023. A banda nova-iorquina vai subir ao palco do RCA Club no dia 27 de Maio. A acompanhá-los nesta digressão estarão os portugueses Necrobode.
O início dos concertos está previsto para às 20:00 e abertura de portas às 19:00. Este é um evento da Notredame Productions com o apoio World Of Metal.
Os bilhetes já se encontram à venda aqui:
https://bit.ly/40dljAs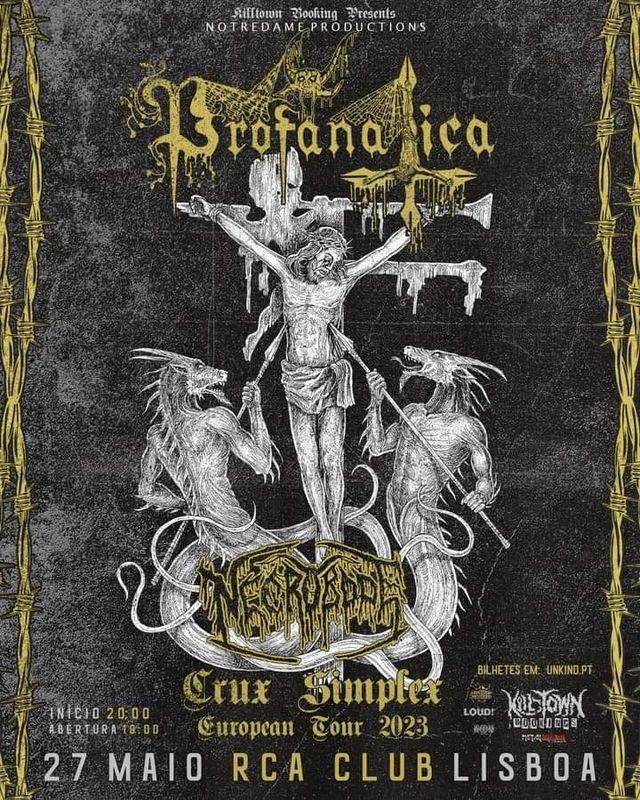 ---
Support World Of Metal
Become a Patron!