28.05.23 – Graveyard – LAV Lisboa Ao Vivo – The Quartet of Woah! Confirmados
The Quartet of Woah! acabam de ser confirmados como banda de abertura. A banda portuguesa não tem igual na forma como mistura rock clássico, com o progressivo, stoner e o psicadélico, encaixando perfeitamente na sonoridade dos Graveyard.
O regresso dos Graveyard a Portugal dá-se já no final do mês, com uma data única no LAV – Lisboa Ao Vivo, no dia 28 de Maio. A banda sueca de hard rock tem uma sonoridade única, juntando referências de rock clássico com blues com aquele sabor intemporal. O último álbum é ainda "Peace" de 2018, sendo esta uma oportunidade única para ver a banda em solo nacional.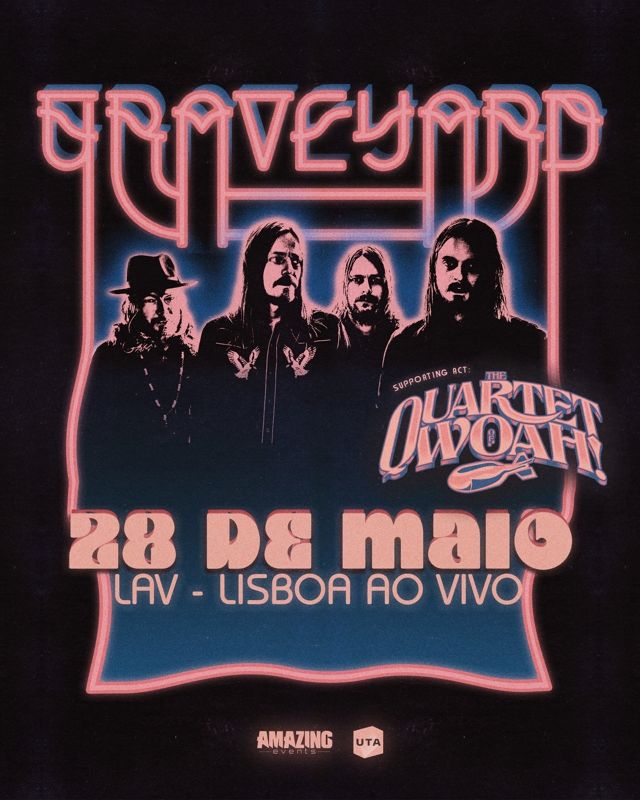 ---
Support World Of Metal
Become a Patron!