29.01.22 – Empty V – Cine Incrível Alma Danada, Almada
Empty V, Co(n)vid(a)vos!!
Terráqueos!
A nave Empty Viana, está de passagem pelo Cine Incrível dia 29 de Janeiro de 2022, para mais uma manifestação do seu vírus! (Bom!)
Contará com a presença de alguns ilustres convidados a anunciar em breve!!
Revisitaremos alguns temas novos e tocaremos alguns (meio) novos! não deixando de prestar homenagem ao falecido Keith Flint de Prodigy!
A tripular a nave Empty Viana:
Hoyram
Muztek
Zednam
Zoid
Pram (Special guest on Keyboards)
Um evento com o apoio World Of Metal!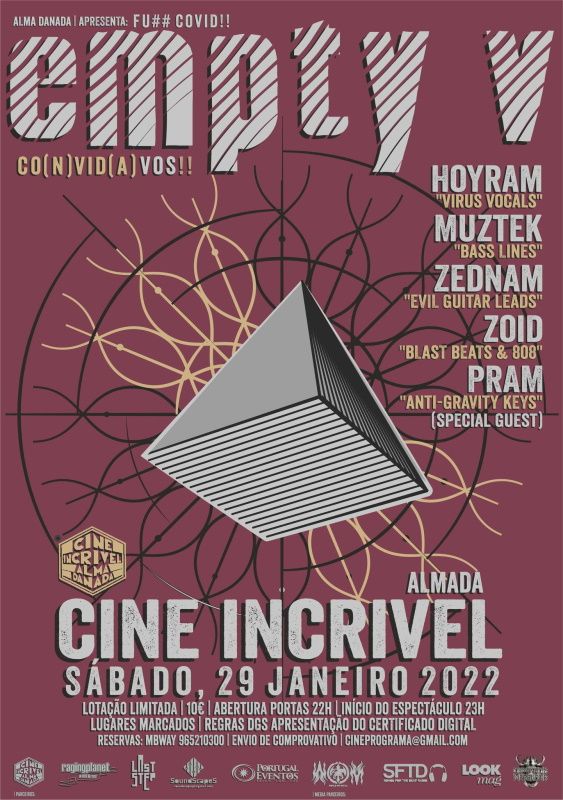 Entrada 10€
LUGARES MARCADOS
RESERVAS Pré-pagamento:
MESAS de 2, 4 ou 6
MBW 965210300
Envio de comprovativo por sms ou mail
cineprograma@gmail.com
---
Support World Of Metal
Become a Patron!