29.09 a 02.10.22 – Lisbon Tattoo Rock Fest – LAV – Lisboa Ao Vivo, Lisboa
Está aí finalmente a informação pela qual todos esperavam, as bandas dos Lisbon Tattoo Rock Fest 2022. Temos então Ramp, Terror Empire e Thrashwall na Sexta-feira, 30 de Setembro; os Devil In Me com Trinta & Um no Sábado, 1 de Outubro, e Betraying The Martyrs e Downfall Of Mankind no Domingo, dia 2 de Outubro. Como já tinha sido confirmado, Frank Turner está confirmado para o Warm Up do Lisbon Tattoo Rock Fest.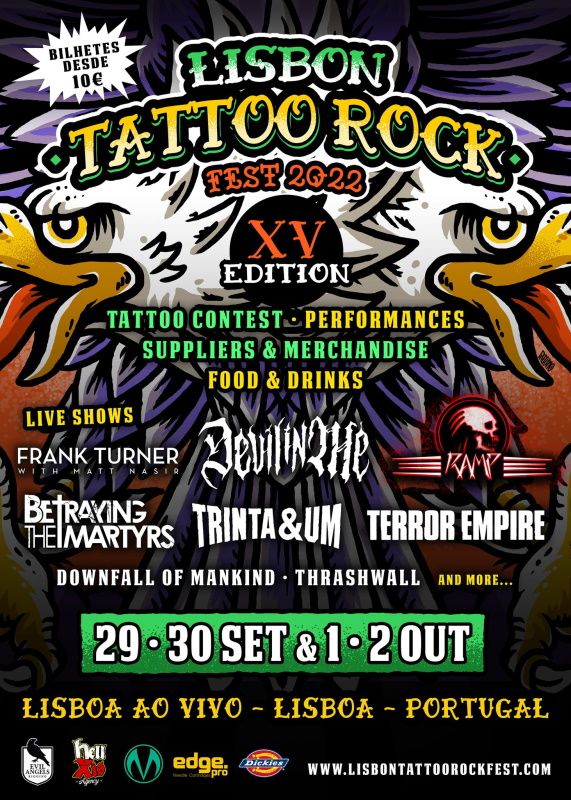 ---
Support World Of Metal
Become a Patron!