A Hora do Chifrudo EP 91 – Witchboard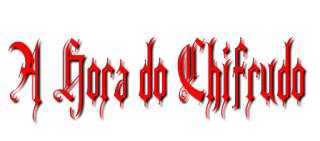 Radio show dedicated to black metal, every Tuesday from 21h to 22h, with reruns from 01 to 02h and from 09 to 10h on the following day
Emissão dedicada ao black metal, programa semanal das 21h às 22h. Repetições catitas da 01h às 02h e das 09h às 10h.
Setlist: Altar Of Perversion, Imbir Luminis, Atera Era, Cripta Oculta, Lux Haeresis, Gaerea, L'Homme Absurde, Havukruunu, Wyrmwoods, Blight, Nocturnal Graves, Dark Funeral, Occult Burial, Eskapism, Black Mass Pervertor, Living Altar, Gravehill, The Noctambulant, Feral Light, Craft, Nocturnal Feelings, Khold, Guerra Total, Decayed, Lord Impaler, Gloomy Grim
---
[quadsvi id=1]

Support World Of Metal
Become a Patron!
New WOM Android APP – Read All Our Issues for free!
World Of Metal Magazine – Out Now
Download It Here!