Aathma Publish New Live Video For "Mithra"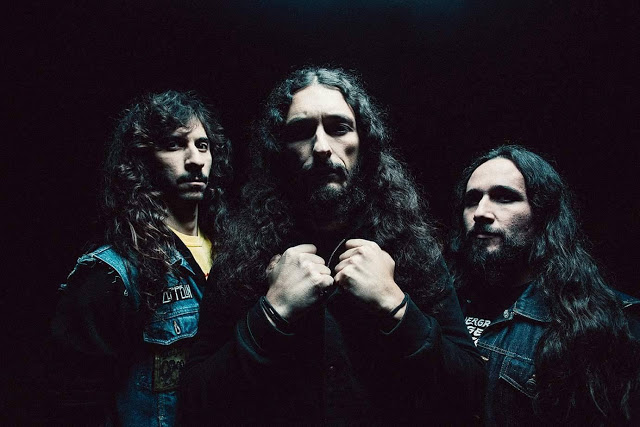 After two LPs and one EP acclaimed from the underground scene, several European & Iberian tours and sharing stage with bands such as Baroness, Godflesh or A Storm Of Light, spanish stoners Aathma releases in 2017 a new opus entitled "Avesta".
Now, the band has announced the release of a new live video for the track "Mithra", an eight minute opus recorded at the release show of "Avesta", which you can watch below.
The album is available on vinyl and CD by the independent labels Underground Legends Records, Sacramento Records, Cosmic Tentacles, The Braves Records, Odio Sonoro, Lengua Armada, VZQ & Aladeriva Records.
This new effort has been recorded live & mixed by Carlos Santos (Toundra, Adrift) and mastered by James Plotkin ( Sunn O))), Isis).
The brilliant artwork has been created by Robert Hernández, one of the greatest tatoo artists worldwide who is also a fan of Aathma.