All-Female Four Piece Band Exit Eden Announces Debut Album "Rhapsodies in Black"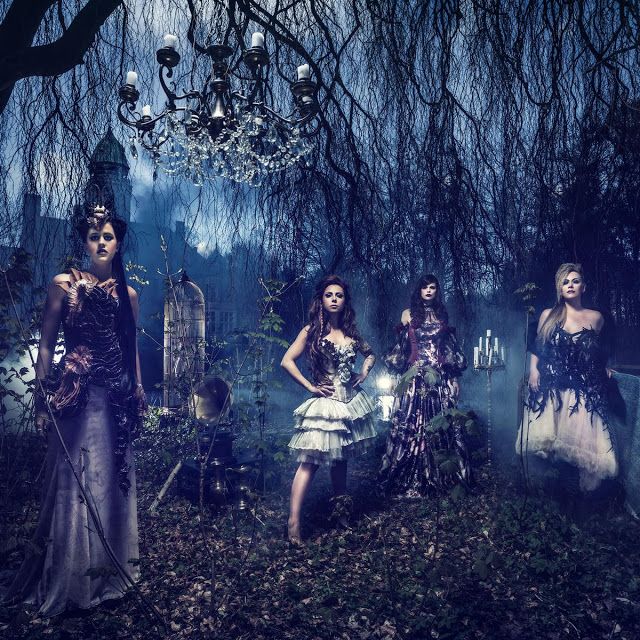 photocredit: Christian Barz
Four musicians from four different countries with four entirely different biographies, yet all stemming from the world of Rock, now united in one band: EXIT EDEN!
The all-female four piece ensemble unites all attributes ascribed to the new millennium: cosmopolitan, self-confident-independent and ready to do their very own thing! Despite their diversity, the four singers Amanda Somerville, Clémentine Delauney, Marina La Torraca and Anna Brunner blend together personally as superbly as they do vocally with their very diverse vocal tones and techniques that go from opera style to raspy rock! This constellation created extraordinary and powerful ideas and finally became their unique plan to raise EXIT EDEN's very own edge: to show the world that almost every classic song can be transformed into a solid metal-rock song.
EXIT EDEN's debut "Rhapsodies in Black", which will be released on August 4 via Napalm Records (worldwide excluding Germany/Switzerland/Austria via Starwatch), is home to a colourful mix of international super hits from Rihanna to Madonna, from Depeche Mode to Adele, and many more! Still and all, it's miles away from being just a cover album. A first video will present a grand entrance very soon! Stay tuned for more updates on EXIT EDEN!
Who the musicians are:
Amanda Somerville:
Amanda is a rock-solid authority of the music scene: both as a solo artist and sharing success and the stage with bands like AVANTASIA, EPICA and KAMELOT. Though her US-American roots are based in Pop & Rock, she fell in love with the Metal scene and made it her home. She has toured with Alice Cooper, Ian Gillan and many more legends with her commanding voice and fronts the projects TRILLIUM and Kiske Somerville (with HELLOWEEN icon Michael Kiske). All of this, combined with her wide range of experience, grants her a unique edge and a permanent address in the Metal world.
Anna Brunner:
A natural talent, Anna began singing at a very young age. As a daughter of a German father and an American mother, she grew up bilingual and founded her first Rock band as a teenager. Due to a music study that lead her through different parts of the world, she garnered a multitude of experience and it became crystal clear to her: music has to rock – and vocals need to be emotional – just like a passionate scream.
Marina La Torraca:
Hailing from Brazil, Marina was born with rhythm in her blood. As the auspicious frontwoman of several Metal bands since the age of 15, her path led her to Europe, where she got to perform with AVANTASIA and to found her up-and-coming band, PHANTOM ELITE. Since having studied musical theater in New York, the versatile singer and actress can also be seen internationally in musical productions, including the upcoming German tour of the Broadway-Hit, RENT. For her, being close to the crowd is what counts – no problem for her and her natural convincing character.
Clémentine Delauney:
Clémentine was born near Paris 30 years ago. She has been a multi talent since her childhood days – no matter if she was dancing, playing the piano or singing – she enchanted her audience. At the age of 16, she joined her first Metal band, she is currently fronting Symphonic Metal outfit VISIONS OF ATLANTIS and also worked with SERENITY and MELTED SPACE. Another one of her career highlights is her participation on Kai Hansen's (HELLOWEEN, GAMMA RAY) first solo album, released in 2016. Thus, Clémentine has carved her way into being one of the great performers of the scene.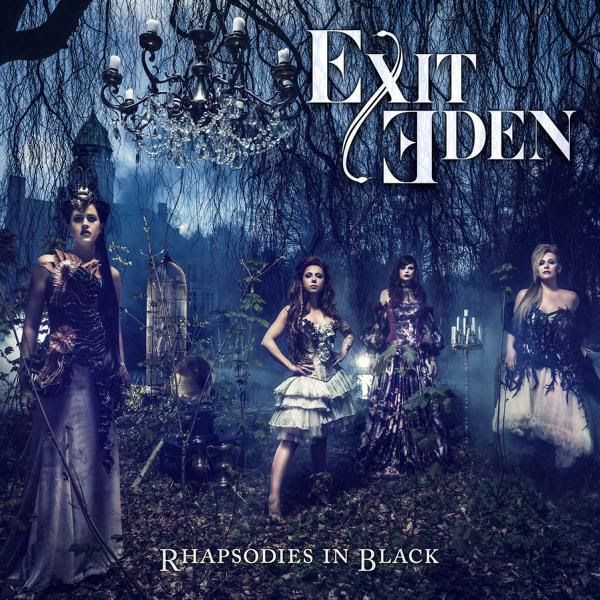 "Rhapsodies in Black" tracklist:
1. Question Of Time
2. Unfaithful
3. Incomplete
4. Impossible
5. Frozen
6. Heaven
7. Firework
8. Skyfall
9. Total Eclipse
10. Paparazzi
11. Fade To Grey
For more info on EXIT EDEN visit: