Anifernyen anuncia lançamento do álbum de estreia "Augur"
A banda portuguesa Anivernyen anunciaram o lançamento do seu álbum de estreia e apresentaram a capa que podem visualizar abaixo. "Augur" é o seu título e o lançamento está agendado para a primeira metade do ano. A arte foi desenvolvida por Credo Quia Absurdum. O álbum de 11 faixas está a ser misturado e masterizado por Miguel Tereso (Demigod Recordings). A banda ainda promete maisnovidades para breve.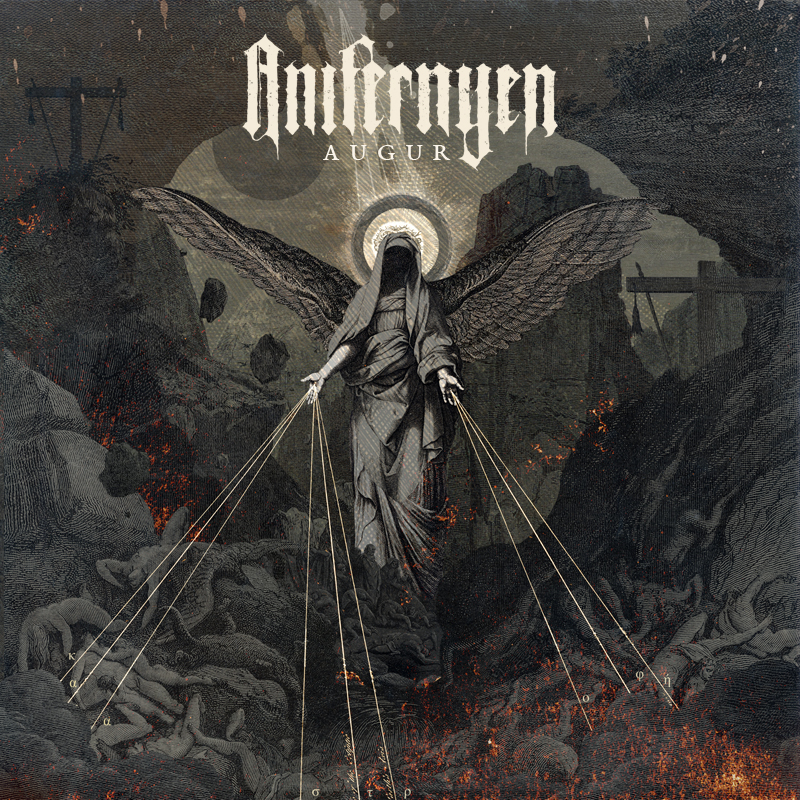 Voz: Daniel Lucas (Painted Black)
Guitarra: Luís Ferreira
Guitarra: Diogo Malheiro
Baixo: Ricardo Vieira (Buried Alive)
Bateria: Hugo Almeida (Metalpoint, AntiVoid, Inthyflesh, Unfleshed, ex-Lux Ferre, etc.)
---

Support World Of Metal
Become a Patron!
New WOM Android APP – Read All Our Issues for free!
World Of Metal Magazine – Out Now
Download It Here!