Anti-Flag announce new album "American Fall" and share new song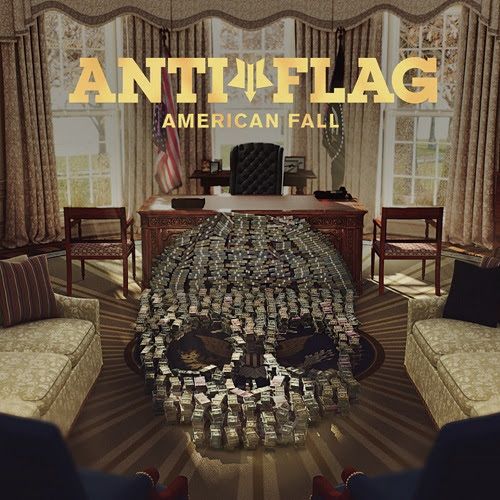 Anti-Flag's new studio album, "American Fall", follows 2015's well-received "American Spring". With Good Charlotte's Benji Madden on board as co-producer, the band has intensified their signature anthemic style with bigger melodies, tighter songcraft, and thicker guitars.
"American Fall" is bold – both musically and politically – and Anti-Flag's time is now.
With Anti-Flag, a new album is always a call to arms and a call to action that reminds listeners to question everyone and everything, including the current administration.
"American Fall" arrives on November 3 via Spinefarm Records and as expected, it addresses issues facing America today like only Anti-Flag can.
Ahead of the album's release, the band has shared the new song + video "American Attraction." Listen to and watch it below.
"The politics of distraction influences people to lose focus on what makes a positive impact on their lives and the world," the band said about the new album. "It encourages people to make choices that are not in their best interest and reduces society's ability to make progressive change.
"The American Fall is our rejection of this harmful distraction. At this crucial moment in history, we must focus on pushing past the status quo to create a better and more just world. We reject the proliferation of exploitation, racism, bigotry, and socioeconomic injustice that dominate the policies of Donald Trump, just as we renounce the neoliberal status quo that came before him."
The album is currently available for pre-order
here
. All pre-orders come with an instant download of "American Attraction."
"American Fall" Track Listing
1. American Attraction
2. The Criminals
3. When The Wall Falls
4. Trouble Follows Me
5. Finish What We Started
6. Liar
7. Digital Blackout
8. I Came. I Saw. I Believed.
9. Racists
10. Throw It Away
11. Casualty
Support World Of Metal