As Paradise Falls reveal details for new album 'Digital Ritual'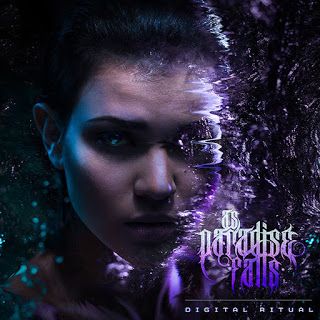 The unstoppable Australian metal outfit AS PARADISE FALLS have revealed the album art, track listing, and release date for their long-awaited new full-length album, 'Digital Ritual'. The album was produced by Shane Edwards (Northlane, Trophy Eyes, Hellions) at Karma Sound Studios, and consists of eleven brand new songs. While recording 'Digital Ritual' in late 2015, the band's guitarist Glen Barrie suddenly passed away. After clawing their way back from immense tragedy, the new album will finally see a release on July 21, 2017 through Eclipse Records.
The album's track listing is as follows: 'Digital Ritual', 'Balance', 'StarBlind', 'The Ultimate Consumer', 'Automated Sacrifice', 'Glory To The Server', 'Reborn', 'Dead Message', 'Hysteria', 'Pride and Disgrace', 'Captive To The Creation'.
"After everything that's happened, releasing the album is a very emotional process," states guitarist Danny Kenneally. "We're stoked about finally sharing it with the world, but at the same time we're anxious about whether we've done everything we can to preserve Glen's legacy." About working with producer Shane Edwards, Danny continues, "We're very thankful that Shane produced our album. He knows exactly how to push us to our limits as musicians, getting the best out of us. He has the unique ability to place an idea of ours in his hands, and from there it just flourishes into something brilliant."
The band recently released the first single from the album, entitled 'Starblind'. A video for the song was premiered via Metal Hammer in the UK, and Triple J's The Racket in Australia. Watch the 'Starblind' video clip below
Support World Of Metal