BELOW releases video for 'Disappearing into Nothing'!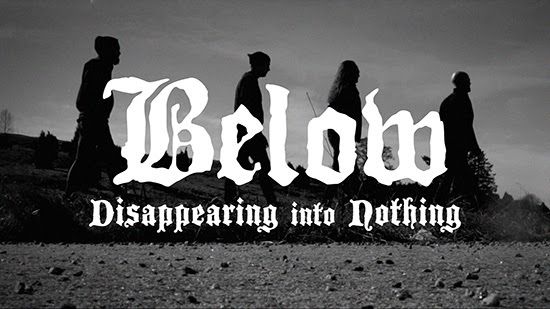 On May 19th Swedish Epic Doom Metallers BELOW will release their new album 'Upon A Pale Horse' worldwide via Metal Blade Records!
Check out the new video for the 2nd single 'Disappearing Into Nothing' below. The video was shot and edited by TD Producer.
Comments BELOW: "'Disappearing Into Nothing' is one of the first songs we started writing for this album. Straight away when we played that ferocious, really heavy main riff we said to each other "this must be the opener for the next album"! The song also has some very dynamic and vocally driven verses along with a melodic chorus. In short it's slow, heavy, melodic and it features lyrics about slowly dying. Enjoy!"



Support World Of Metal