Big Kizz (ex-members of Graveyard, Witchcraft) prepare to launch!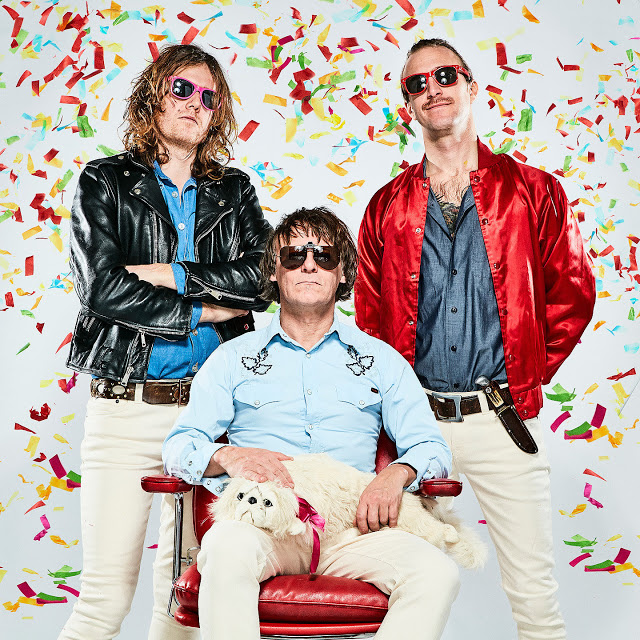 Having inked a deal with Tee Pee Records, and featuring the formidable lineup of musicians – Axel Sjöberg (ex-Graveyard) on drums, guitarist John Hoyles (Spiders, ex-Witchcraft) on bass, and vocalist / guitarist Pontus Westman from Swedish garage outfit Lady Banana – BIG KIZZ is preparing to launch!
This classic power trio have plays good time rock'n'roll, energised with elements of power pop, garage rock and punk. Squeezed on to their debut 7″ release is two original tracks and a rousing cover of Roky Erickson's White Faces. The record will be released via Tee Pee Records in May.
Axel Sjöberg comments: "I guess I've been doing this too long to quit rocking now. When I turn a page and wonder what to do in life – I go to country lyrics and in this case Willie: "The life I love is makin' music with my friends, and I can't wait the get on the road again." So that's just what I did; I made music with my friends. We're taking it to Norway first and then we'll just see where it takes us after that. That's the beauty of it: music is fucking magic. I hope you feel it too."
The three track release paves the way for a full length album which is being written and recorded right now, and tentatively slated for an autumn release via Tee Pee Records.
BIG KIZZ will make their live debut in Norway next month, with plans for world domination afoot, further live dates will soon follow.
3 May – Oslo – Revolver
4 May – Kristiansand – Vaktbua – Odderøya
5 May – Bergen – Hulen
6 May – Sandnes – Tribute
Eye On You track list
Side A:
Eye On You
Side B:
Baby Boy
White Faces
Eye On You by BIG KIZZ will be released via Tee Pee Records on 26 May, 2017. The 7″ is available to pre-order HERE.
Support World Of Metal