BLACK STAR RIDERS – welcome new drummer Chad Szeliga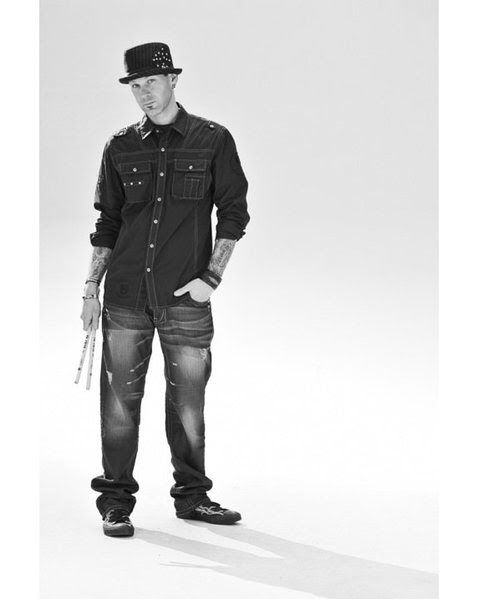 BLACK STAR RIDERS are proud to announce that their new drummer is Chad Szeliga.
Chad, formerly with BREAKING BENJAMIN and BLACK LABEL SOCIETY amongst others, first came to Ricky, Scott & Damon's attention in 2012 when THIN LIZZY were touring North America with JUDAS PRIEST and BLACK LABEL SOCIETY were also on the bill.
After auditions last month in Los Angeles with some incredible drummers, Chad was chosen to take up the drum stool position for BLACK STAR RIDERS.
Ricky Warwick 'I'm delighted to welcome Chad Szeliga to the Black Star Riders family…Chad is an amazing drummer, a great guy and will powerfully strengthen BSR's resolve going forward.'
Scott Gorham 'Just wanted to say that I'm really looking forward to getting up onto the stage with our new drummer Chad. This guy is one killer player. See you all on tour'
Damon Johnson chimes in, "Chad is a monster musician and a quality human being. I couldn't be more excited to welcome him to our band and to show off his skills to Black Star Riders fans worldwide."
Robert Crane added, "Chad's a badass!…Great energy and a cool hang… Looking forward to working together"
Chad, "First, I'm so stoked for one to play with Scott Gorham, an iconic guitar player! Second, I can't wait to play with Damon who is a bad ass on guitar. Lastly, I can't wait to jam with Robbie on bass and we all know who the star is… Ricky who can command a fantastic show and is an amazing front man. Let's light them up boys!!!!!!!"
Support World Of Metal