Black Widows – Concertos de Apresentação Álbum "Among The Brave Ones"
As Black Widows estão finalmente de volta com o seu novo álbum "Among The Brave Ones" – que terá lançamento pela Inverse Records – e preparam por isso dois concertos muito especiais onde o irão apresentar ao seu público. A primeira data será em Lisboa, no RCA Club, a 18 de Novembro com abertura a cargo dos Primal Warfare e My Enchantment, eles que também vão apresentar o seu novo EP, "Malebolge". No Porto a apresentação terá lugar no Metalpoint a 26 de Novembro e a abertura estará a cargo dos Malignea e dos Dallian. Este é um evento que conta com o apoio World Of Metal.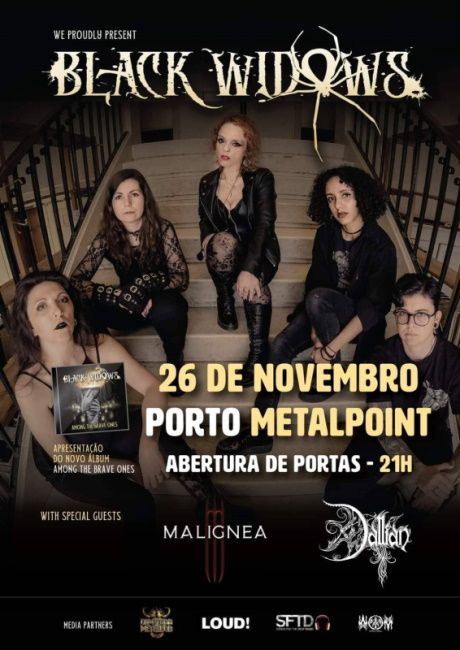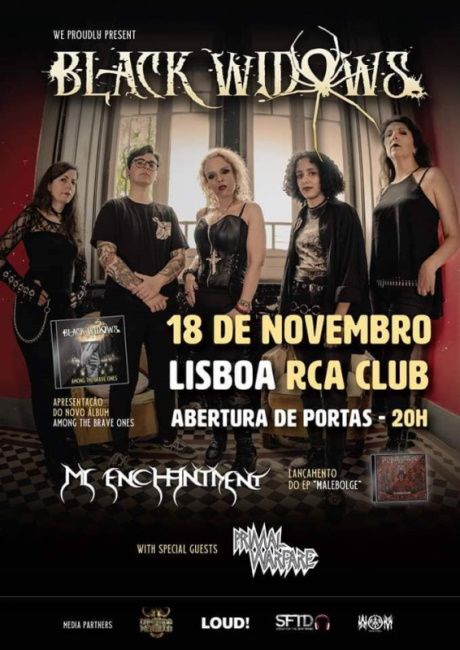 ---
Support World Of Metal
Become a Patron!