Coffin Carousel sign with Eclipse Records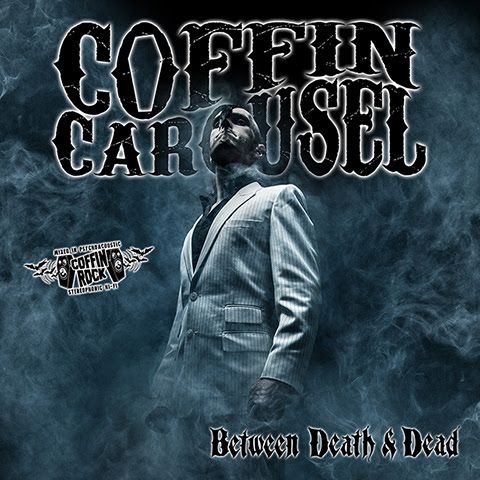 Eclipse Records announced the signing of COFFIN CAROUSEL to an exclusive, worldwide deal. Coffin Carousel is an Australian horror-punk rock band based in Melbourne. The band infuses supercharged guitars and spooky sounds, with melodic hard-pressed vocals and action-packed drumming.
In 2014 when his band Diamond Noir went on a hiatus, front man Howard Von Noise decided to launch Coffin Carousel as a way to stay active with his music. With a renewed drive and vigor, he quickly began recording new material and the band released their debut single Sinister in November 2014. In 2015 they released the cover single Doom Pop, a four-song EP entitled "Predators", and the six-song EP Fiend. In 2016, the band released the double-single" Bat Shit Crazy"/"Toxic Candy" and another single entitled "The Strange".
Their new album "Between Death & Dead" was recorded and produced by Howard Von Noise, and mixed by Neil Kernon (Queensryche, Dokken, Hall & Oats). Between Death & Dead features eighteen brand new songs of spooky, adrenaline-infused horror-punk, and will be released worldwide on October 13, 2017 via Eclipse Records.
Pre-order details are available
here
.
Between Death & Dead track listing:
Echoes from the Crypt
Pale Raven Sky
Majestic
Skull Candy
Black Casino
Death Delight
Beyond the Plague
Delusions
Bat Shit Crazy
The Crawler
So Cherry
Toxic Candy
Sleeping Hollow
Voodoo Riot
The Coffin
Devils Parade
Carnalveil
You Keep Me Hangin' On (The Supremes)
Watch Bat Shit Crazy music video below
Support World Of Metal