DEAD REGISTER TO RELEASE VINYL EDITION OF "FIBER"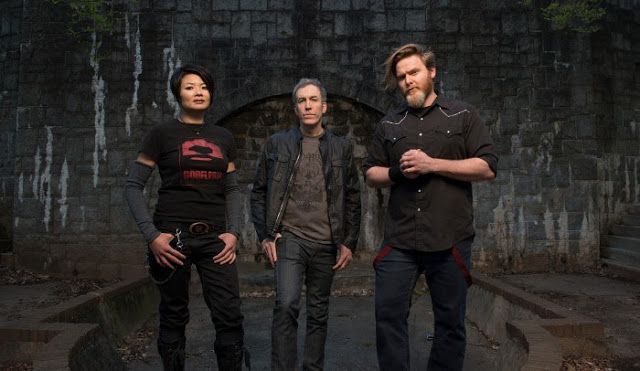 Goth/Doom band DEAD REGISTER are pleased to announce that they will release the vinyl version of their critically acclaimed debut album Fiber. The album will be available on black vinyl, or as a special edition translucent Sea-Blue with Sea Foam speckles. The album will be released via Throne Records.
About Dead Register
Dead Register is genre-bending, monolithic, gothic-tinged, gloomy, melodic, "doom-gaze" based in Atlanta. In late 2013, M. Chvasta (vocals, bass, bass vi) recruited his wife, Avril Che for her bass synth, textures, keys, and background vocal accompaniment. Skeletons of mechanical songs were created with programmed beats, which were replaced in 2014 by the refined drumming of Chad Williams. After a year of writing and fine-tuning a sizeable catalog of songs on stage, the band collectively chose six favorites for their first full-length album, Fiber.