Demonical announce new vocalist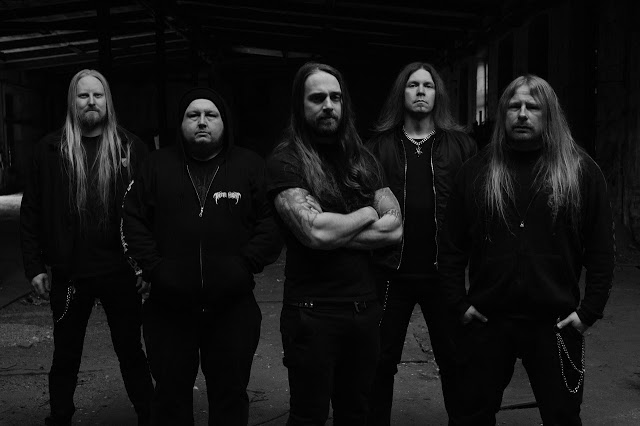 Sweden's death metal squadron Demonical has announced significant changes in its line-up, most prominently including the parting of ways with long-time singer and producer, Sverker Widgren. His boots will be filled by none other than Alexander Högbom, who already proven himself behind the microphone in the ranks of October Tide and Centinex.
Demonical commented:
"We have parted with vocalist Sverker Widgren due to various time- and priority related matters. As there are always two sides to every story and answers might differ depending on who you ask, we prefer to keep the more detailed reasons amongst the ones involved and not publically go into further explanations. However, in order to avoid any speculations we can inform you that there is no bad blood between any of us, we want to thank Sverker for all the years in the band and we wish him the very best of luck for the future.
As the band has always operated under the motto "only the best is good enough", we are thrilled to announce that one of Sweden's premium death metal vocalists, Alexander Högbom (known from acts such as October Tide and Centinex) has joined us as our new permanent commander.
In order to raise the flames even higher, we can hereby also reveal that after more than two years in Demonical on a session basis, guitarist Eki Kumpulainen and drummer Kennet Englund have both become full-time members of the band.
With this determined and solid line-up we are very much looking forward to the upcoming Finnish shows next week, the summer tour across Eastern Europe during July as well as the album recording in the autumn.
Yes that's right, during the fall we will (finally) record our fifth full-length album for an early 2018 release. We have tapped an award-winning Swedish producer for the task and we are confident that the album – which summons bits and pieces from all our previous releases – will become an improved quality-related chapter for Demonical and push our Swedish Death Metal Darkness to a new level.
The future looks more than victorious!".
Alexander Högbom added:
"It is with excitement and great honor I will shoulder Sverker Widgren's position in Demonical. I have known the band for almost 10 years now and we have toured together all over the globe with my other bands both as support and vice versa. This is one more step for me into the chasm of Swedish Death Metal Darkness".
Support World Of Metal