Details Revealed for Solo Album of Bjørn Riis of Airbag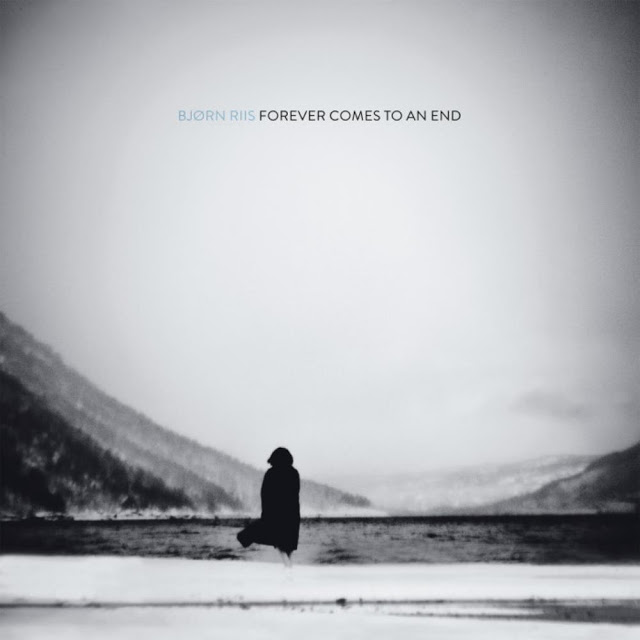 Norway's Karisma Records have revealed details of the sophomore full-length album from Airbag guitarist Bjørn Riis. Titled "Forever Comes to an End" the new album is follow up to 2014's highly acclaimed, and award-winning, "Lullabies in a Car Crash" and is set for release on the 19th of May.
Written and produced by Riis himself, and engineered and mastered by long-time collaborator Vegard Kleftås Sleipnes, "Forever Comes to an End" features guest appearances from Airbag's Henrik Fossum on drums and Asle Tostrup on programming, Simen Valldal Johannessen from Oak on piano, and vocals from the Norwegian singer, Sichelle Mcmeo Aksum.
A haunting image, shot in Beisfjord, near Narvik in Northern Norway, by the photographer Kjetil Karlsen, forms the highly evocative artwork for "Forever Comes to an End".
Tracklist
1. Forever Comes to an End
2. Absence
3. The Waves
4. Getaway
5. Calm
6. Winter
7. Where are You Now
A highly respected guitarist within the Internet guitar community, and with his own blog, followed by thousands of fans each week, Riis's musical journey started back in his very early teens when bands like Kiss and Black Sabbath held sway along with the heavily guitar-oriented side of the classic rock era of the '70's. The subsequent emergence of Progressive Rock bands such as Pink Floyd, Porcupine Tree, Marillion and Genesis, together with genres like Electronica and Movie Scores also played a huge role in the formation of the nascent guitarists' musical direction.
"Forever Comes to an End" pays tribute to all these diverse influences. From the dark and dirty riffs of Toni Iommi and Zakk Wylde, to the emotional playing of David Gilmour and Steven Rothery. The melodic and sombre voice of Steven Wilson and Tim Bowness and the cinematic landscapes of composers like Thomas Newman and John Barry. And the whole is brought together by Riis very skilled and very individual touch.
"Forever Comes to an End" will be available in CD, Double Vinyl and Digital Download formats on May 19, 2017.