Dystopia Release New Track "Black Dearth" Taken From Upcoming Album "Chaos Philosophorum"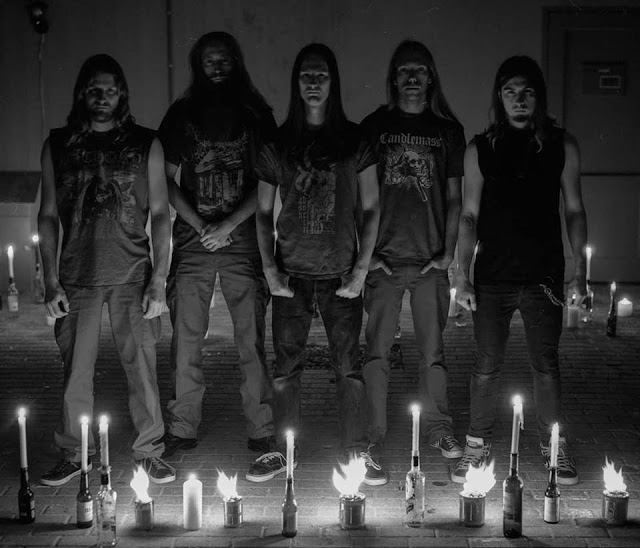 Dutch black metallers Dystopia will unleash their second full-length album, 'Chaos Philosophorum', on April 21st. The band has now unveiled the second track entitled 'Black Death'. The song is streaming below.
The band had the following to say about the track: "Black Death" explores the idea of what it means to live in a dystopia. It's about the thought that a dystopic society can't only exist because of a corrupt government, but it can also materialize by the absence of one. What happens when your leaders die because of the black plague? What happens when nobody knows what to do and the structure of civilization falls apart? It is a mixture of doom and fleeting hope and the music reflects that."
The album was recorded at Studio Helvete in Den Helder, mixed by Thomas Cochrane of TC Music Productions and finally mastered by Brad Boatright at Audiosiege (Nails, Hooded Menace, Oathbreaker).
The artwork of the follow-up to 2013's 'Haat' was designed by Adam Burke (Mare Cognitum, Mos Generator, Vektor) from Nightjar Illustration and can be seen below.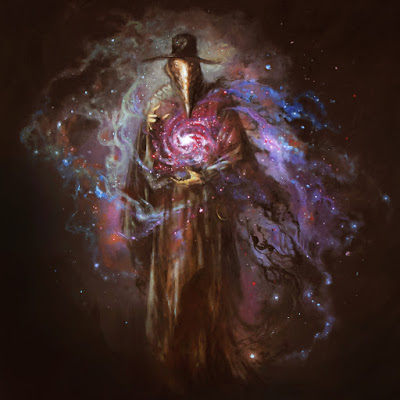 Themes on 'Chaos Philosophorum' deal with space, existence and death. "We wanted to combine these concepts in our artwork, so we took the medieval plague doctor as a strong and recognizable symbol of death, and combined it with the almost magical shapes and colors of a galaxy. As if he is casting a spell. The artist Adam Burke did a tremendous job converting our ideas into this artwork."
Dystopia has previously revealed the tracklist of their upcoming album:
1. Intro
2. Through the Vortex
3. Black Death
4. Archon
5. Interlude
6. Bound to Annihilate
Support World Of Metal