Earth Electric stream third new track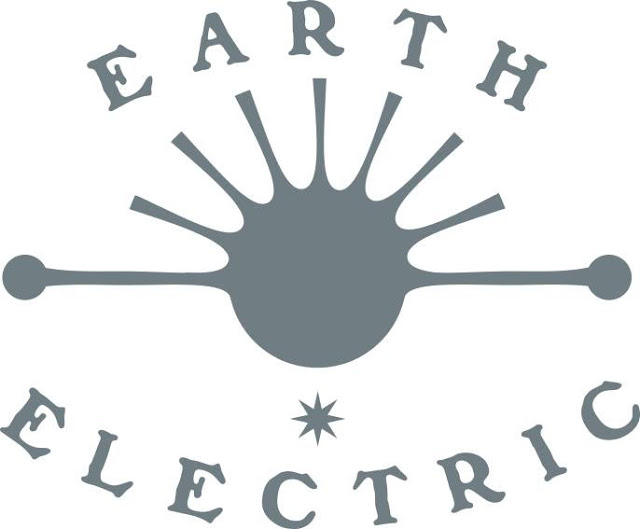 EARTH ELECTRIC are now premiering the third song taken from their debut album 'Vol.1: Solar', which will hit the streets on May 12th.
The Norwegian-Portuguese rockers lead by mastermind guitarist Rune "Blasphemer" Eriksen (ex-MAYHEM, ex-AVA INFERI, AURA NOIR) are streaming "The Endless Road" via the link below, which can be freely shared.
Mastermind Rune Eriksen comments on behalf of EARTH ELECTRIC: ""We have chosen 'The Endless Road' as the third and final single from 'Vol.1 Solar'. This one used to be called 'Burn' when it was in my Cubase folder – most likely due to the umpteen amount of times I've travelled abroad with that glorious Deep Purple album on my headphones. Somehow something must have slipped in; however, I digress. For me, this song represents something alluring and charming yet indefinitely old, something untamed and wild, something that transcribes perfectly into our unique take on hard rock. Carmen's interest in Gypsy magic and aesthetics is massively present in the lyrics and the hypnotic melodies move forward in a carefree and sort of 'unattached' way assisting the music. To be honest, what is a rock band without having a song dedicated to these mysterious traveling people? Hm? Arriba!"
The artwork of 'Vol.1: Solar', which has been created by renowned Romanian artist Costin Chioreanu, can be viewed below.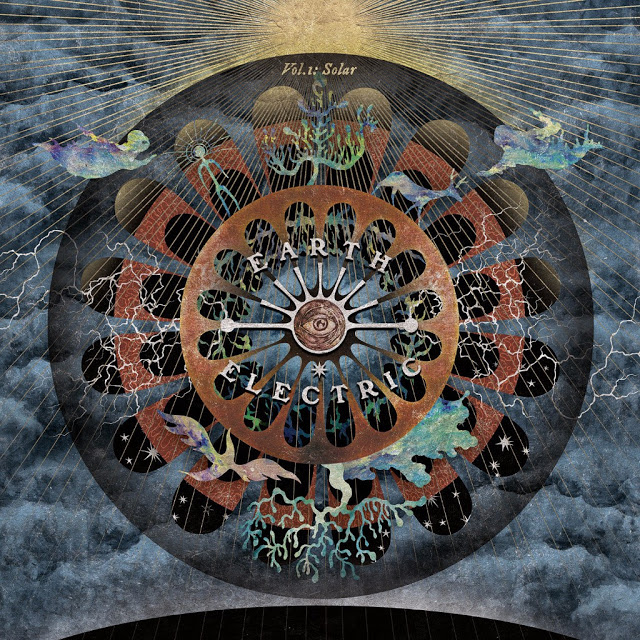 Track-list
01. Mountains & Conquerors (3:08)
02. The Endless Road (3:45)
03. Meditate. Mediate (3:58)
04. The Great Vast (4:31)
05. Set Sail (Towards the Sun) (1:55)
06. Solar (5:25)
07. Sabbatical Moons (4:51)
08. Earthrise (5:06)
09. Sweet Soul Gathering (2:32)
EARTH ELECTRIC
are the new exciting brainchild of Rune "Blasphemer" Eriksen. The
Norwegian mastermind is known and praised for his stylistically diverse
output within a mostly metal framework, which includes highly acclaimed
compositions for MAYHEM, AURA NOIR, AVA INFERI, and TWILIGHT OF THE
GODS.
With their debut album 'Vol.1: Solar', EARTH ELECTRIC
turn out to be a quite different beast again. Eriksen is drawing
heavily from classic rock influences including such giants as DEEP
PURPLE, BLACK SABBATH, and PINK FLOYD. Those roots are rather hinted at
than clearly visible and the Nordic track-smith has always made sure to
hammer them into an individual shape of his own twisted liking.
EARTH ELECTRIC were formed by Rune Eriksen in
cooperation with AVA INFERI vocalist Carmen Simões in early spring 2014,
who graced the project with her ethereal soprano, which has also been
enlisted by MOONSPELL on several recordings and live productions. The
couple's renewed cooperation was based on a mutual desire to explore
today's opportunities of creating energetic and extrovert rock. The duo
enlisted the help of their friends Luigi "Gee" Anzalone from DRAGONFORCE
and DORO band member Luca Princiotta and recorded a 3-track demo,
entitled "2014" at Ultrasound Studio, Portugal in September 2014.
After completing the demo, the two core members decided to turn into a
heavier and slightly more progressive direction, while the overall
concept became more ethereal. EARTH ELECTRIC added GROG
and NEOPLASMAH bassist Alexandre Ribeiro and Ricardo Martins, who also
drums for JIBÓIA and PAPAYA to their line-up. The London based
keyboarder Daniel Knight from the progressive UK rock band MESSENGER
completed the crew for the recordings.
'Vol.1: Solar' was mainly recorded at Orgone Studio under the direction
of acclaimed producer Jaime Gomez Arellano (GHOST, SÓLSTAFIR,
PRIMORDIAL), who also signed responsible for mix and mastering in late
summer 2016. Now EARTH ELECTRIC are ready to rock the world with their stunning debut. Rock on!
Line-up
Carmen Susana Simões: vocals
Rune Eriksen: guitars, vocals, FX
Alexandre Ribeiro: bass, FX
Ricardo Martins: drums & percussion, vocals
Daniel Knight: keyboards (studio)
Support World Of Metal