Exclusive – Full Stream Emphasis – "Black.Mother.Earth"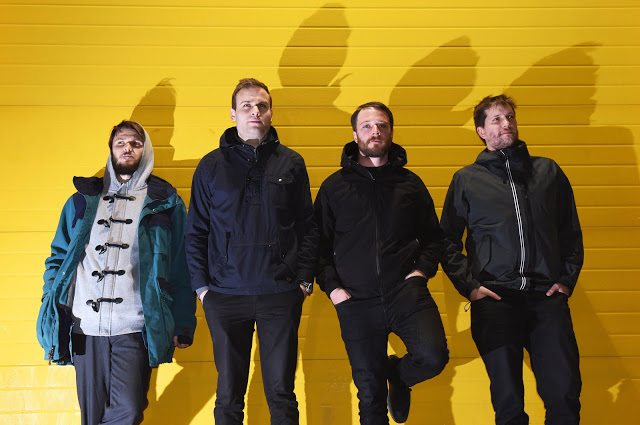 If you don't know Emphasis, you can't miss this chance. "Black.Mother.Earth" is the band's third album and promises to be their best. Below you can hear it full, exclusive to World Of Metal
Emphasis set out to craft an earnest and personal sound through intense grooves and dark atmospheres. A blend of metal and postrock marks the sonic coordinates of the project, with aggressive soundscapes fusing with melodic textures and lots of ambient
drones. This Croatian band bridges the subtle gaps between genres, inspired by performers as diverse as Caspian, Russian Circles, This Will Destroy You, Enslaved or Isis among others.
The band was formed as a quartet in a small town of Čakovec in Međimurje region. They received praise and critical acclaim for their 2007 debut album, "Elements of Morrow", which was a great blend of textural heavy metal, post-rock and alternative. On their second album, "Gliding Over All", the band truly set out to refine their own sound formula, working towards implementing intricate melodic patterns, heavy guitar riffs, cymbal washes and other elements that further enrich the sound and textures of the band in a very innovative way; showing significant growth from their earlier record.
The band's latest output, "Black.Mother.Earth", is a collection of songs that are slow, heavy and doomy, with monolithic guitar riffs and massive rhythm sections. The sound further expands the band's aural palette with exciting new musical ideas and collaborations, furthering the legacy of the local alternative metal music scene and reaffirming the band as one of the true pioneers of the local movement towards blending heavy music with post rock and instrumental compositions.
The cover artwork nicely complements the album's sonic aesthetics and is created by the artist Ines Lala. The album cover depicts a grayscale texture that adds depth and vision to the sound, helping the listeners to achieve a more immersive listening experience. The title of the album, "Black.Mother.Earth2 is the English translation of the novel by local author Kristian Novak, originally titled Črna mati zemla. This is also somewhat of an homage to the band's region, as Novak comes from the same part of Croatia as the band.