FFC Hardcore Fest II – A Festa Hardcore No Hollywood Spot
Está iminente a segunda edição do FFC Hardcore Fest, organizado pela First Five Core, que apresenta um cartaz fortíssimo encabeçado pelos italianos Short Fuse e contando ainda com os Downfall Of Mankind, Last Hope, Dead End e Grau Zero. Dia 25 de Novembro, no Hollywood Spot – Estrelas do Feijó. A pré-venda dos bilhetes já se iniciou e para adquirir o bilhete basta entrar em contacto com a First Five Core através das páginas do Facebook e Instagram da promotora. As portas têm abertura prevista para as 17 horas.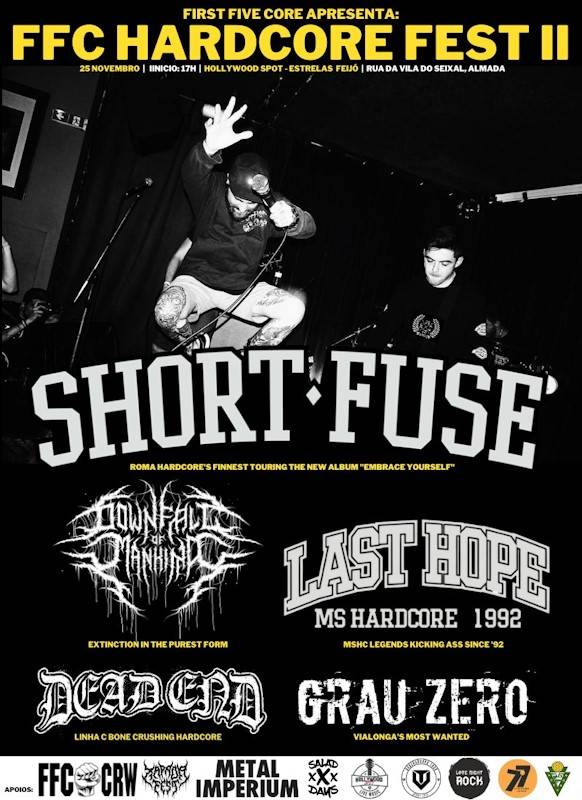 ---
Support World Of Metal
Become a Patron!