Grá Unleashes Album Cover & the Details of The Third Album "Väsen"
GRÁ was founded in 2010 by Heljarmadr and Dimman in Stockholm. In a time where many bands want to be compared with their idols, Grá walks a different path where exploration and breaking new grounds are the keystones. That is the greatest tribute to the past, to walk your own path and be a leader, not a follower of trends. Upon two albums and numerous short releases, it is now time for the third album, "Väsen". It is also time to follow up on the previously successful tours around Europe, starting with the Eradication Festival in Cardiff, Wales in May 2018.
"Väsen" is the third album from Grá and it marks a new era. Free from the concept of the previous releases, Grá returns with an album more varied than ever and with the will to explore outside the borders of the narrow-minded so called black metal scene where most seem to have forgotten to include the part that makes it BLACK.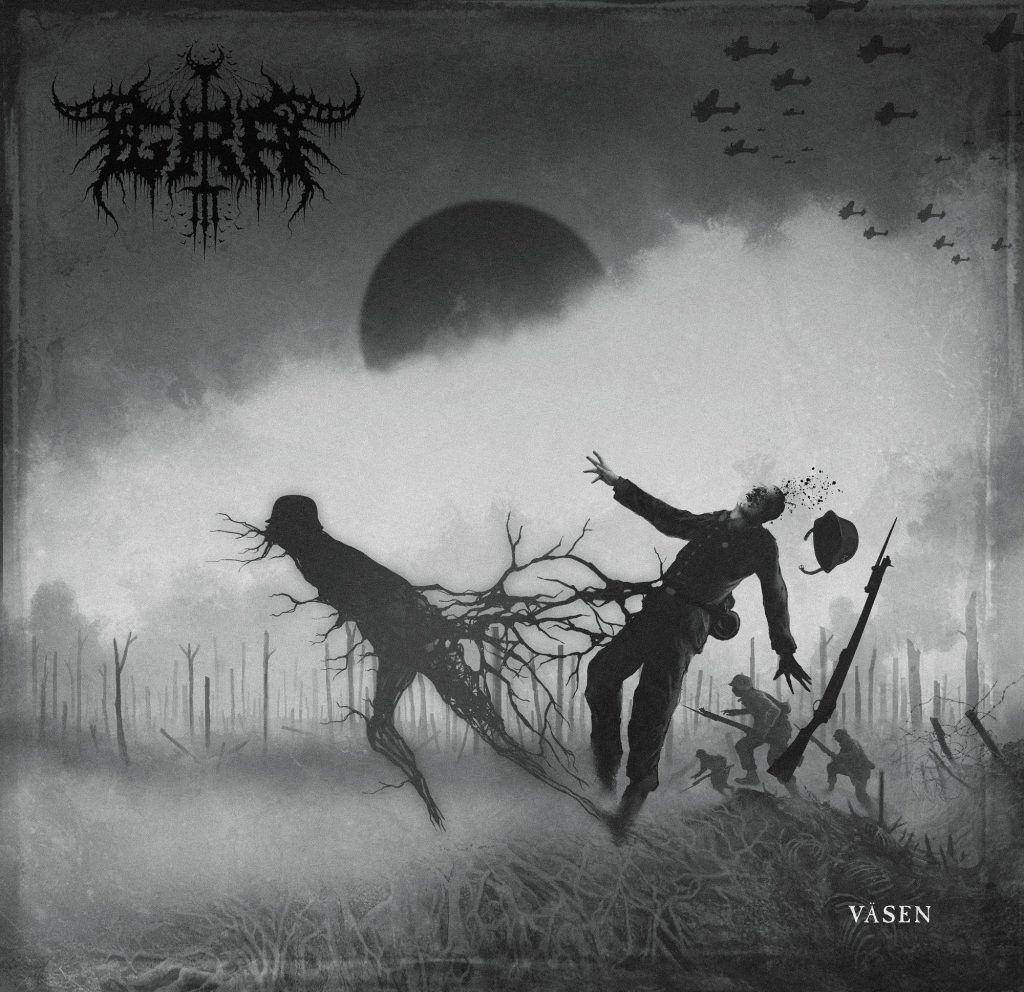 Väsen will be released through Swedish label Carnal Records on CD & Digital formats on April 27, LP will be out this Fall 2018.
Track list:
1. Till Sörjerskorna
2. King Of Decay
3. Hveðrungs Mær
4. Krig
5. Gjallarhorn
6. Dead Old Eyes
7. The Devil's Tribe
8. Väsen
Album Credits:
Heljarmadr: Vocals, main guitars, keyboards
Dimman: Drums, keyboards
Maugrim: Backing guitars
Vediger: Bass
Väsen was recorded during 2017 and 2018 at "The Grey Studios", Stockholm.
Produced, recorded, mixed and mastered by Heljarmadr Productions.
Cover artwork by Axel Torvenius (Art director of Machine Games, recently most known for the award winning video game Wolfenstein II: The New Colossus).
Band photos by Soile Siirtola.
Logo by Luciana Nedelea.
Rune symbol by AirikR.
Sleeve photo by Heljarmadr.
For CD Pre-Order: email at carnalrecords@hotmail.com
For Digital Pre-Order: http://smarturl.it/vasen
GRÁ:
http://www.grahorde.com
https://www.facebook.com/graofficial
http://www.youtube.com/grahorde
http://open.spotify.com/artist/5c81a4MM3sIm2XxsI2bSCR
http://grahorde.bandcamp.com
Band Contact: grahorde@gmail.com
Booking: heljarmadrproductions@gmail.com
CARNAL RECORDS:
http://www.carnalrecords.com
https://www.facebook.com/Carnalrecords.sweden
carnalrecords@hotmail.com
---
[quadsvi id=1]
Support World Of Metal
Become a Patron!
New WOM Android APP – Read All Our Issues for free!
World Of Metal Magazine – Out Now
Download It Here!