Horários Laurus Nobilis Music 2019 revelados
O Laurus Nobilis Music 2019 já revelou os horários para a próxima edição e os mesmos estão disponíveis abaixo: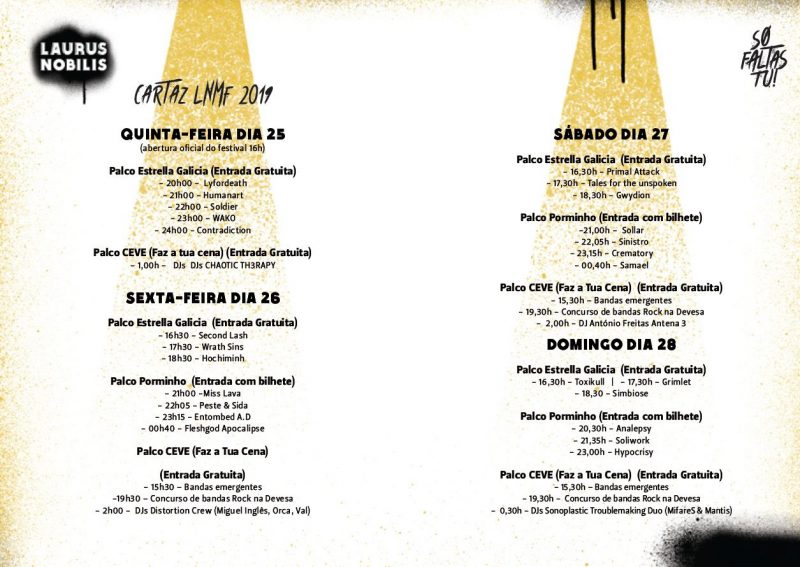 Abaixo também está disponível o roteiro turístico gratuito cujas inscrições para a visita no dia anterior a recepção ao campista terminam hoje. Inscreve-te JÁ!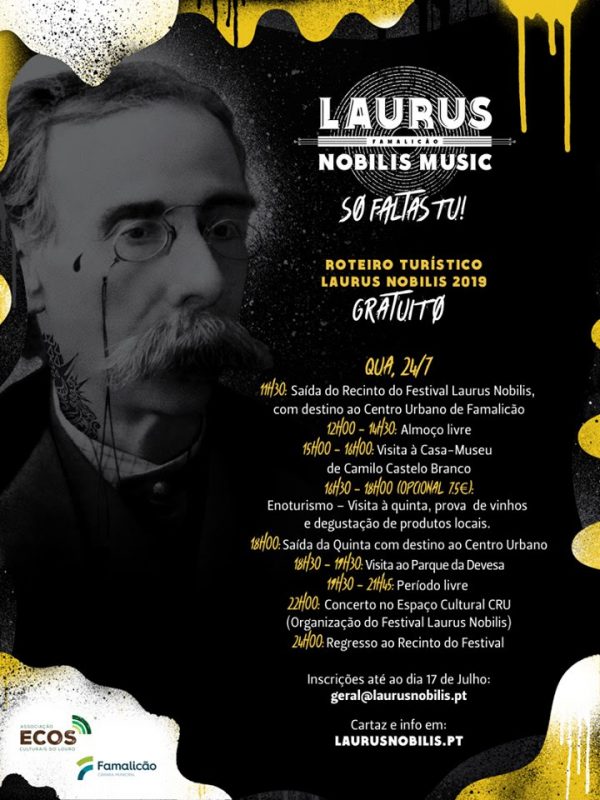 Podes comprar o teu bilhete para o Laurus Nobilis Music Famalicão 2019 em www.laurusnobilis.pt, e locais habituais.
Diário 30€
Geral 60€
---

Support World Of Metal
Become a Patron!
New WOM Android APP – Read All Our Issues for free!
World Of Metal Magazine – Out Now
Download It Here!