In Loving Memory of Paul O'Neill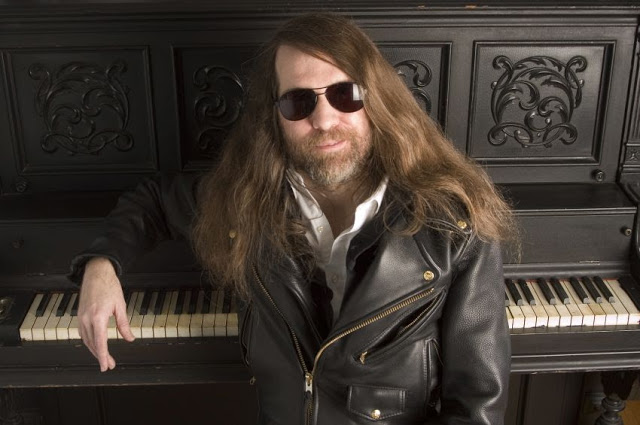 Dear TSO Fans,
Paul O'Neill, who turned Trans-Siberian Orchestra into a source of beloved tradition and timeless stories, as well as a multimillion-dollar enterprise, passed away at the age of 60 after fighting chronic illness. Always wanting to lead from the front, he kept his health issues private.
"While we remain in shock and mourning for the passing of Paul O'Neill, we ask you, the entire TSO extended family, to consider going out of your way today to do something unusually kind or generous for someone less fortunate or for someone who could just use the help.
Paul often wrote about Angels coming to earth to inspire inexplicable kindness in a human life. Today, please consider doing your own selfless act of kindness. We can't think of a better way to pay tribute to such a compassionate man."
Paul formed Trans-Siberian Orchestra in 1996 with a vision for a band that was conceptual, art-focused, and, like the world itself, intended to be ever-changing,
as well as ever-lasting. In short, everything not expected of rock
music at that point in time. At the time of his passing, he had achieved
that dream, turning Trans-Siberian Orchestra into one of the most
beloved touring acts of the new millennium, having played in excess of 1,800 shows for more than 14 million fans across the globe, with multiple platinum albums selling more than 10 million copies.
Born in Flushing, Queens, the second of 10 children of Harold and Veronica, Paul began playing guitar in middle school.
His father, a World War II veteran, had a strong work ethic. He raised a
family while studying for his doctorate in History and working full
time at the famous Bell Laboratories. Paul grew up in a home where learning and creativity were encouraged. He not only read voraciously from works of literature, history and philosophy, he learned the art of storytelling by listening to the tales told by his father and his Irish and Italian grandmothers. The lessons that he learned about history and humanity he would continue to draw upon for inspiration for his entire life.
After spending years playing in the growing New York City rock scene,
he took a position at one of the large artist management companies,
which launched the careers of bands like AC/DC and Aerosmith. He learned
the recording and concert touring business from the ground up, giving him an insight into how to build a successful act worldwide. In the '80s, he became a major concert promoter in Japan for acts like Madonna and Sting, producing the first rock festivals in Japan. He was also adept in the recording studio, having produced Aerosmith's Classics Live I and II albums, among many others.
Paul was attracted to his idea for a concept album at an early stage, citing The Who's Tommy as an initial inspiration. As producer and co-writer with Savatage,
he helped devise conceptual full-length works like Hall of the Mountain
King, Gutter Ballet, Streets: A Rock Opera and Dead Winter Dead. In
1996, he created Trans-Siberian Orchestra as the perfect vehicle to express his art and visions for the future of entertainment.
Paul
founded TSO to be not just an "idea" but an "ideal." Taking inspiration
from the great novelists, history and world heroes, he combined that
with his own flair for storytelling to put together one of the most successful touring bands of a generation. While the production was a huge spectacular feat of engineering by itself, the show was always intended for everyone. He was a big proponent for keeping TSO's shows affordable and always giving back to the community.
Paul put his heart and soul into making the impossible possible.
Whether it was chartering a private plane for the band following a show
in Buffalo to play before two million people at the Brandenburg Gate on
New Year's Eve, to performing a never-before-seen or done concert at the Wacken Open Air Festival across two stages with TSO and Savatage taking up both of them, playing simultaneously.
By the mid-2000s, Trans-Siberian Orchestra's seasonal tours found them perennially topping annual box office charts,
both in the U.S. and worldwide, cementing the band's legacy as a
seasonal staple. Two of Paul's major influences were writers Charles
Dickens and Oscar Wilde, the former for his own Christmas classics,
the latter for the iambic pentameter he used for the narration in his
shows (and the inspiration for his daughter's name). Trans-Siberian
Orchestra had several productions touring simultaneously, with him often
jetting across America from one concert to the next.
Paul was also a dedicated philanthropist, with TSO having donated $14 million to charity,
a writer (he penned a 50-page novella, Merry Christmas, Rabbi), and an
avid student of history and collector of rare artifacts – including
signed editions of Charles Dickens' Christmas Books, Winston Churchill's
two-volume biography of his father, as well as letters from numerous
dignitaries and Presidents, including one from Thomas Edison to his
engineer detailing every stage of the invention of the phonograph, among
many other significant antiquities. He loved to spend time with his fans;
Paul would explain to everyone the love for his family, showing fans
pictures from his home life, sometimes until the venue staff started to
flick the lights and the arena was closing down. His charitable side knew no bounds.
On more than one occasion, he literally would give the jacket off his
back to a random homeless person who caught his eye, often with several
hundred-dollar bills stuffed in the pocket.
Those
who knew Paul were aware of his ongoing battles with his health and his
propensity to overwork himself while in the midst of creative projects.
From the solitary weeks in the hotel while working in his Florida
studio to jumping around on a pyro-filled stage, or flying around the
country on no sleep aggravating his chronic spine problems after early life back surgery. He would gladly do it for the music and for the fans.
We fondly remember him jumping off an 8 foot stage at a New Year's show
in Berlin just to give a child the guitar he was playing at the time.
While all witnessed Paul's seemingly superhuman feats, but few witnessed afterward the physical toll these took on him.
Paul's life mirrored one of his muses, Ludwig Von Beethoven.
Just as with Ludwig, Paul's hearing was a grave concern as he suffered
for over a decade with a painful, debilitating, incurable case of
Menière's disease. For Paul, this was a constant battle, causing him to
race against time to write and record as much music as possible, before,
like Beethoven, his ears ultimately betrayed him. At the time of his
death, Paul had two rock operas in various stages of completion, including Romanov: When Kings Must Whisper, about the 1917 Russian Revolution, and an expanded rewritten version of Gutter Ballet, both intended for Broadway.
He is survived by his wife, Desiree; his daughter, Ireland Wilde; his father, Harold and his nine brothers and sisters.
Support World Of Metal