Interview – From The Shores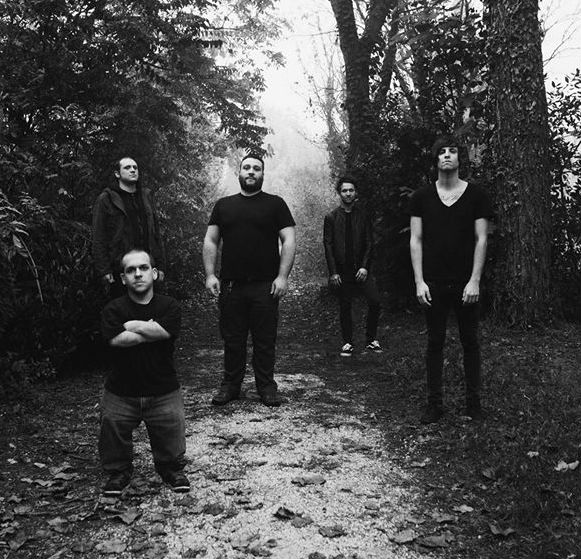 From The Shores might come as a metalcore band, but that is something that you can realize isn't true (not there's something wrong with that) if you listen "Of Apathy" with some care. We've talked with them about that and many more. So if you want to get to know them better, dive in the world of From The Shores
WOM – Hello guys. To start let me say that we were surprised by the quality of "Of Apathy". When we saw the word Metalcore, we were prepared for one more proposal like many others, but you guys managed to escape those cliches. Was that a conscious move, try not to do what was done or did you just go with the flow?
From The Shores – Hi guys, thank you for having us. Someone added the word metalcore to our page on Metal Archives some time ago, and since then a lot of people got confused. Even if genre is not an issue for us, I think metalcore is pretty far from what we play. There are elements of death metal, black metal and then, we hope, something distinctive. We didn't select a type of music to write, we just wanted to give birth to a fresh album, fast and yet melodic. We chose to avoid easy solutions like breakdowns and stuff like that, and concentrate on the riffage. We have many bands we take inspiration from, but we also like to add a touch of our own.
WOM – How have been the reactions so for to your album?
F.T.S. – Luckily, people seem to appreciate our efforts. We are really satisfied with our album, even if this is just a beginning.
WOM – We can say that swedish melodic death metal is the main influence, do you agree?
F.T.S. – We all love swed metal a lot. Black metal is another, and metal classics one more.
WOM – "Of Apathy" is released eight years after your first EP. Should we expect more eight years for the second album, or are you now a more strong and stable team that's able to give us the sophomore sooner?
F.T.S. – Eight years for an album is insane, but we unfortunately faced many issues in the past few years. However one good thing among bad ones is that we gained a lot of experience, and learnt about many aspects of being a band.
WOM – What are your expectations and plans for the near future? Will you tour to promote the album?
F.T.S. – We relased 'Of Apathy' and went on tour right after. We have many plans to develop in the future, stay tuned with us.
WOM – According to your press release, you have influences from black metal atmospheres. Do you see going deep on this influences even more, making your sound more extreme?
F.T.S. – We will keep every option open for the future.
WOM – What would be your dream gig?
F.T.S. – I would really love to have Dissection back.
WOM – Thank you for this interview, any last words for our readers?
F.T.S. – Thank you for your time. Go check our album and stay tuned with us!