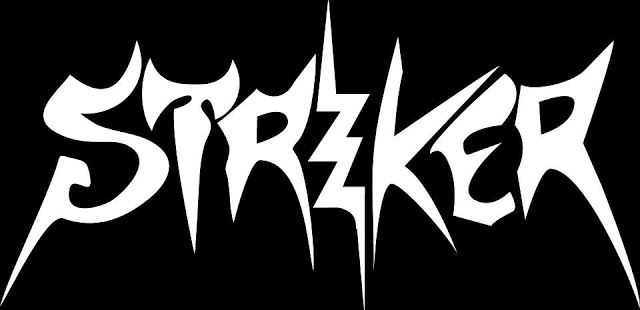 Striker
is one of those bands that can take you in a second. At least was what happened with us when we listened to "Stand In The Fire". Although when we made the interview, we didn't listened yet their latest, the amazing self-titled album (
read all about it here
), we were hipnotized by the amazing power of "Stand In The Fire". More than enough reasons (as we needeed any) to talk with
Tim Brown
, the guitar player from
Striker
. From Canada, here they are, heavy metal's hottest band:
WOM – Hello! Thank you so much for this interview! I have to be honest, although you already have a ten year career, only recently I've come to know you, through the "Stand In The Fire" album. When I checked for more info about you, I've realized that you have another album coming out – one that I'm eager to listen. Usually I start asking if you're satisfied with your latest release but since you had a short period between (one year between releases is an old school thing!), I have to ask if after "Stand In The Fire" you already had the plan to release "Striker" one year after?
Tim – I'm glad you found us! We didn't plan to release anything so soon, but we are always writing music and when the opportunity came to record and release a new album we took it. We are musicians, that's what we do!
WOM – "Stand In The Fire" it's a great heavy metal album, where you gather all the great stuff from power metal and even classic hard rock. Do you agree with this statement or you don't care much what are ingredients as long it feels and sounds good?
Tim – We take inspiration from anywhere we can find it! We love listening to everything. If you only get insprired by the same thing over and over your music is going to get stale pretty fast.
WOM -In a day and time where everybody is trying to sound original and fresh (and jumping at whatever trend wagon is passing by) how do you feel it's the traditional heavy metal scene nowadays? Globally speaking and of course, in Canada.
Tim – Well I think that's the downfall of most bands, chasing trends. Just be yourself and write music you like. I think that for the most part bands these days are doing what they want. It's so easy to record and release music that there is some really exciting new things coming out these days.
WOM – Ten years of struggling, soon to have five albums released, and no label. Nowadays it seems more usual to have really good bands without label support, but they do get by on their own. Do you think that the internet helps bands (or artists in general) to survive on a DIY mode?
Tim – Yeah it is so easy to release your own music these days. We have gone further on our own than we ever did with a label. I don't really think there is a place for labels in the modern music industry, youcan do everything yourself, why give all your rights to someone else?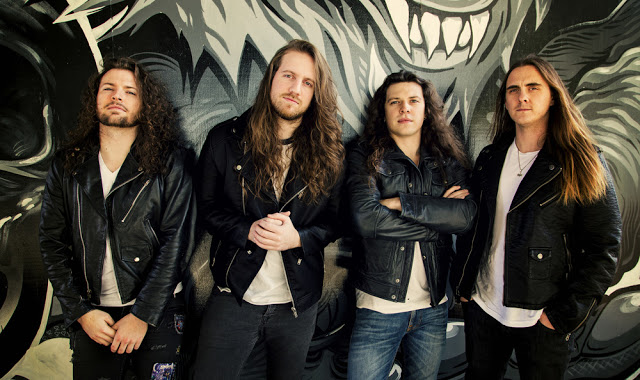 WOM – What are your main influences? Those bands that really inspire you to do what you love to do? Some guilty pleasures?
Tim – Our biggest influences are probably those 80s metal bands, Metallica, Priest, Maiden, Megadeth, Saxon, all that good stuff. That being said we listen to all kinds of wacky stuff, from rap to hardcore, to pop. You name it we've listened to it.
WOM – Your fith album is self-titled. Do you feel it as a kind of statement, like "we're here, we're metal as hell, deal with it!"?
Tim – Ha ha sort of, if someone wants to understand the essence of Striker, this is the album to listen to.
WOM – What are the main differences you encounter between "Stand In The Fire" and "Striker"? What did you tried to achieved?
Tim – I think with this album we wanted to keep it more focused. The songs are shorter and the album is shorter as well. Basically we were looking to make a "Reign in Blood" type album. Keep it short and straight to the point.
WOM – How about touring? Do you tour in your country a lot? Are there opportunities for touring?
Tim – Touring Canada is difficult. There's only 30 million people spread across 10,000 km. There's only 4 big cities in western Canada, spread across probably 3,500km. Touring in the US or Europe, there's a town or city every 15 minutes. In Canada, there's sections of highway with literally nothing for hundreds of kilometers. We like to play as often as possible so when a good oppotunity comes we take it!
WOM – We know that you'll pay us (Portugal) a visit in March with Sonata Arctica. Despite the sound of both bands is somewhat different, are you happy for the opportunity for playing for their fans?
Tim – Yeah we are totally stoked to be on tour with them! We listen to them a bunch in the past, and the Striker sound has enough diversity in it that we have tailored our set to match up to them a little better. At least for us, we are sort of a swiss army knife of heavy metal, we have thrash songs, we have classic metal songs, we have cheesy hair metal songs, etc. So I think this will be a good match for our more melodic songs.
WOM – Best of luck to you guys, you really rock and I think you're bound to reach a higher level of exposure anytime soon, if there's any justice left in this world. Any last words?
Tim – Thank you! Thanks for having us! Keep up to date on all striker news at our website www.striker-metal.com.